I don't know why, but I think people miss out on the interesting part of Dresden when they take a day trip to the city. I've spoken to numerous people about it and when I ask "have you been to the cool part?" they look at me in disbelief!!
Most often, people stay close to the main square (Altstadt) where you have museums, art galleries, and several major shopping centres.  On a recent trip to Dresden, I took two friends who had previously been to Dresden's main drag (the square) to the other side….namely Neustadt, and the hip Antonstadt (pictures below).  I tried to put together a collection of pictures to give you a sense of the streetscape in the area.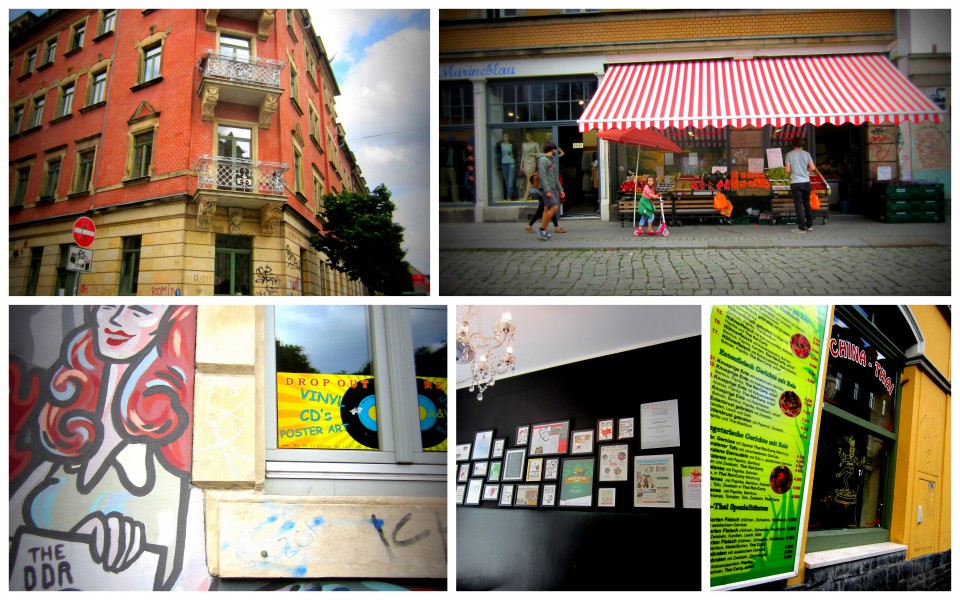 Antonstadt reminds me of what Queen Street West in Toronto used to be before it became overly commercial (at least the strip between University and Spadina) and perhaps what is now Parkdale (another Toronto reference).  Antonstadt in Dresden is really cool area that is a bit grungy, hipster, arty, and creative.  It is here, where you have lots of small boutiques, cafes, cheap bars and restaurants, outdoor markets, beautiful graffiti art (seems like a must for every German city!), green grocers and live music.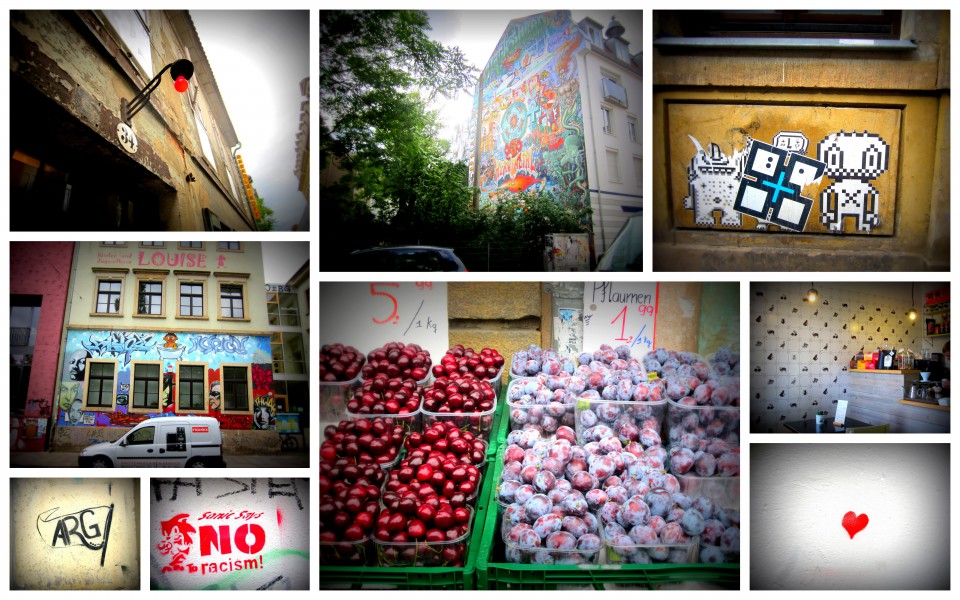 Every trip I make to Dresden includes a trip to the Antonstadt area; just to see what is going on.  It is a vibrant community with lots of energy and people on the street.  I love the vibe here. Antonstadt is where Lila Sosse is, the restaurant I blogged about before that serves its dishes in Weck Jars.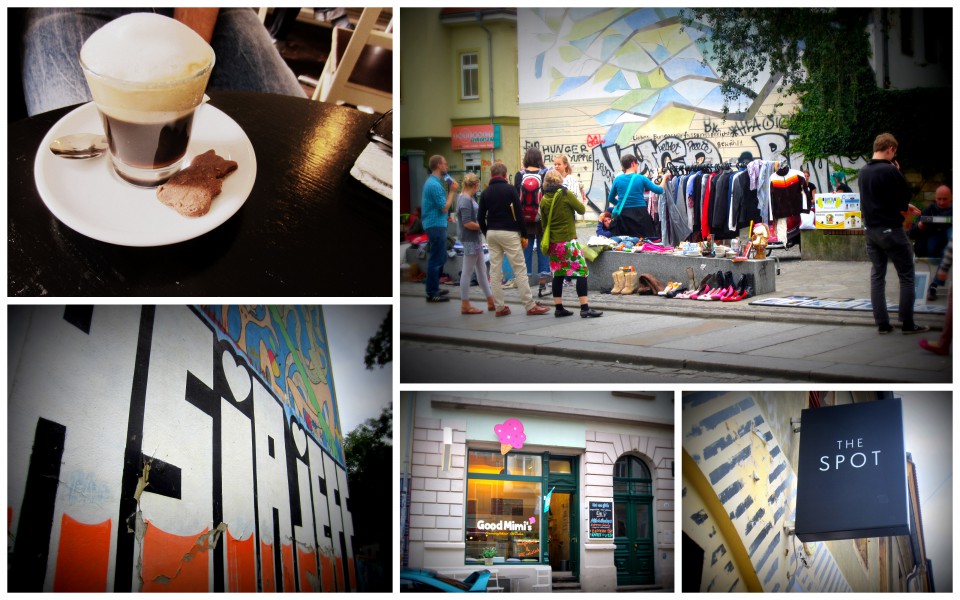 Some of my favourite spots in this area include:
1. Lila Sosse
2. Good Mimi's Homemade (Ice Cream!)
3. Der-Eyecatcher (Antique/Vintage Home Design Store)
5. Tanteleuk (cafe)
Has anyone ventured to Dresden recently? I would love to hear about your favourite spots in this neighbourhood.  Also, I have FINALLY created a Facebook Page for Lamb411.  If you like what you read and you like what you see, hit the "Like" button and let me know 🙂  Thanks for helping to spread the word.  It means a lot to this little blogger in Prague.
|
0 comments