I spent about four days in Girona province, about an hour and a half north of Barcelona during my honeymoon in September.  We had a car, so we covered lots of little towns from La Bisbal d'Emporda (the home of porcelain manufacturers), Palamos (where we finally found some decent gelato), Begur, Pals, Regencos, Fornells and Aiguafreda.  However, it was Palafrugell, where we stumbled across Vins i Licors Grau that blew us away.
Coming from Ontario where we are stuck with the LCBO (love hate relationship with this monopoly), I thought I died and went to heaven when I set foot in this family run wine and liquor business, which dates back to 1951 and apparently carries 9000 products.  How could something so modern, with so much choice and so well organized (on the inside) exist in this tiny little area in Spain?  Was I missing something?  Why are we being punished in Ontario when something so magical can exist? I live in Prague for goodness sake where the entire city seems to revolve around alcohol and beer and I can't think of one store that is as impressive as this.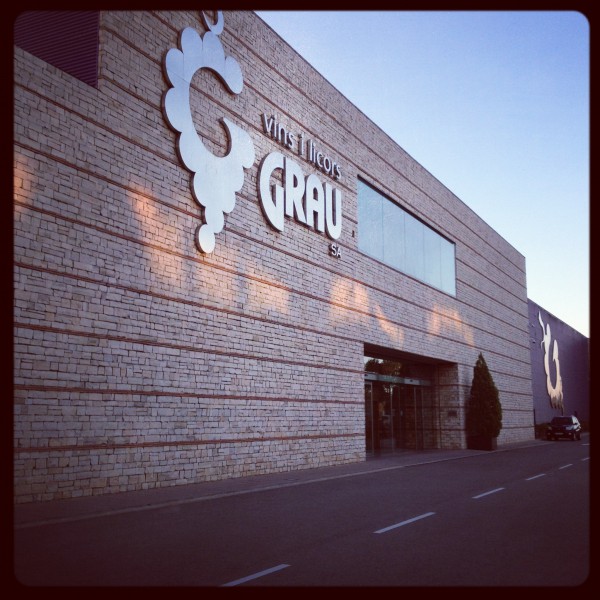 Vins i Licors is so large that it posts its own maps on signs around the store so you can navigate your way around and find what you are looking for and has special zones dedicated to each geographic origin of wine, with boards providing information and explanations of what you are looking at.
Not only did they have the largest selection of Spanish wine and cava that I have ever seen (of course) in full and half bottles, they also had a great international wine section, plus interesting liquors, plus olive oil, plus wine glasses, plus coffee table and cook books, plus a tasting bar, plus sommeliers, plus, plus, plus!
Photo Source: 2
I hope you don't read this thinking I am an alcoholic.  I guess I am just easily impressed by modern, well organized, retail environments that bring together selection, education and pleasure together.
To tell you the truth, I was so overwhelmed and sick of drinking wine by the time I arrived to Spain after just over a week in France that I purchased a small, half bottle of cava at Vins i Licors Grau and didn't even drink it!  However, I could only imaging, living within close proximity to a place like that, you could learn and taste some interesting wines from that store.
Just in case you happen to find yourself in that part of the world….
Vins i Licors Grau can be found at Torroella, 163 · 17200 Palafrugell · Girona Spain
|
0 comments