We spent a few days in Provence while travelling on our honeymoon which overlapped the weekend.  Why am I event spending an ounce of my time talking about the weekend and potentially alluding to how that can be less than enjoyable??
If you have traveled in Europe before, you will know that Sunday's in Europe are not the best days to travel as most businesses are closed.   On this particular leg of the trip, we were looking for activities to fill our Sunday and found out about an antique market that would be taking place in the town of Carpentras, about 25 km from Avignon, Orange and Cavaillon-if those reference points make sense to you.
The market was centrally located in the city on a stretch of land that looked like a parking lot framed with beautiful trees; not too far from the old synagogue.  We parked the car, and walked up and down the lanes while we explored what junk, treasures, and antiques people brought to sell.  A few items caught my eye.  For example, there was a large wooden wine bottle holder in the shape of an inverted V that I have seen in restaurants before, but it comes up to about shoulder height and was way too big to figure out how to ship back to Prague, let alone accompany us on the rest of our trip.  I also found some old, heavy, metal keys which I didn't want to lug keys around for another week in my already overweight suitcase, and some porcelain jugs.
However, what we did find in Carpentras was a new wine bar that opened in the city called Le Grenache.  How do we know it was new, if we have never been to Carpentras before?  We had a lovely chat with the owner who gave us his entire history including sharing some interesting stories from his diverse career in education, film and now wine.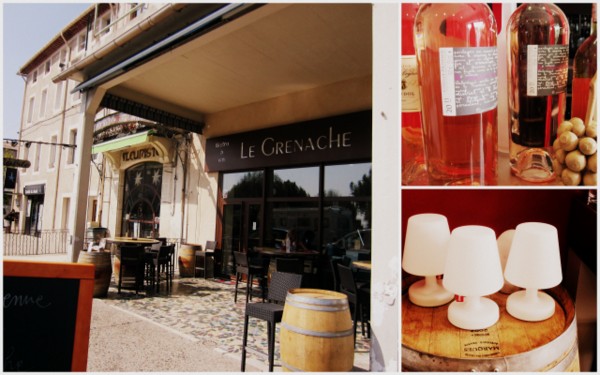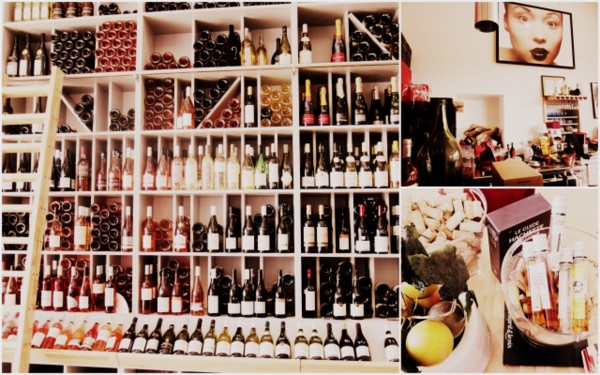 We parked ourselves at the bar counter, had some wine from Provence and sat in his air-conditioned space, while we watched his wife prepare big plates of cheese and charcuterie for guests who braved the heat on the patio.
What I liked about Le Grenache was the owner's wine wall, which was was aesthetically quite impressive, all neatly organized by colour and hue as well as his photography on the walls by photographer, Nicolas Bertrand (another item I would have purchased if I could have figured out how to get it home or shipped from Provence to Prague).
I guess drinking wine is a fun activity as any to pass a Sunday in Provence.
|
0 comments