Of my top five favourite breakfasts in the world, and yes I could probably list off my top five all time breakfasts around the world, the Fly Trap in Ferndale, Michigan belongs on this list.
While in Toronto, my mother and I dashed down to Michigan for 48 hours to shop for a wedding dress and managed to squeeze in a meal at the "famous" diner- it was on an episode of the Food Network's Diners, Drive-Ins and Dives.
I love their entire menu, and when it comes to breakfast, no one does it like the Fly Trap.  They even have items with tofu which is rather unexpected at a diner.  In my opinion aren't diners all about excelling at meat, more meat, grease, cheese, butter and eggs?
While I've sampled several of the Fly Trap's dishes over the years, I consistently come back for their:
Gingerbread Waffle – with Sautéed Apples and Cinnamon Syrup –
Gingerbread anything is great but gingerbread waffles are off the hook.  This tastes like warm gingerbread cookies and the sauteed apples and cherries add a nice flavour to the ginger and cinnamon.  You don't really even need the maple syrup to enjoy this dish.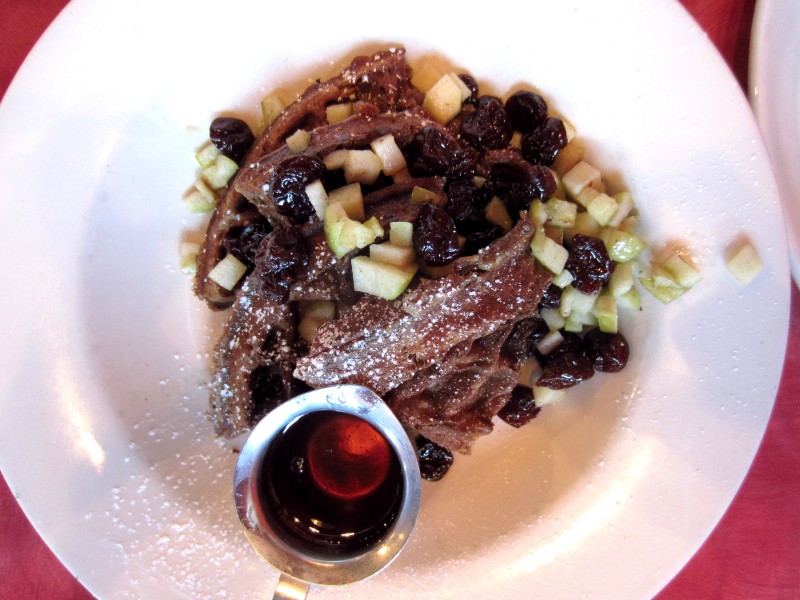 Granola – House Mixed Nuts, Seeds and Honey Rolled Oats, with Coconut, Banana and Vanilla Yogurt –
This is heaven in a bowl.  I never can finish it but always make a serious dent in the serving.  It's not too sweet, and the granola has a great texture that is something between a soft oatmeal cookie and crunchy oatmeal.  It is artfully wrapped in thin banana slices, with a side of fanned apple slices and topped with yogurt.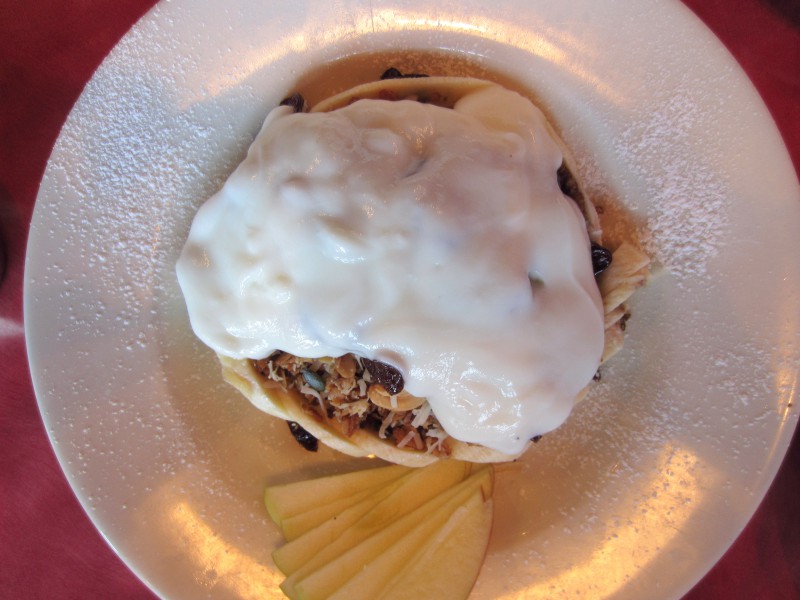 Are you drooling yet?  Could someone in Prague please take note- this is how you do brunch!!!
|
0 comments