Posted by
sarah
on Jun 6, 2012 in
Dresden
|
0 comments
Dresden never struck me as a city I would go to dine.  Of course every city has their fair share of fine dining establishments and interesting restaurant concepts, but the dining scene in Dresden (in my opinion) is polarized between touristy-chain restaurants, and traditional German beer halls.  Oh, I forgot- you can also find great  curry wurst joints in Dresden that are a local treat, but theses are in a category of their own.  The point is, I would not purposely drive to Dresden to dine.  It is simply not one of the great dining cities of Europe.  However, that does not mean that it is impossible to find a gem from time to time.   This past time, was one of those times where I stand corrected by restaurant and take-away deli, Bean & Beluga by chef Stefan Hermann.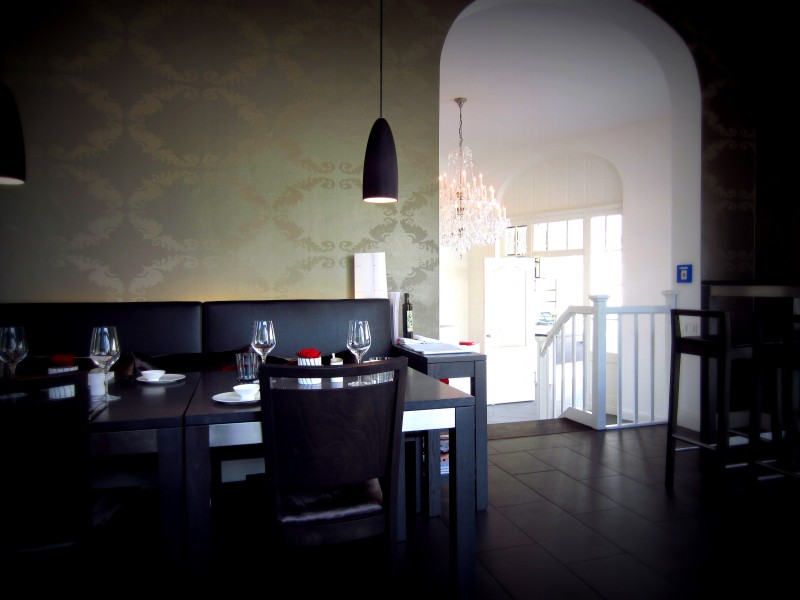 I don't remember how exactly I found Bean & Beluga.  All I knew was that it was located on "the other side" of the river, in a hilly, villa area on the north side of the Elbe river.  I wanted to check this area out because I remember driving through it once (by mistake) and recalling how beautiful it was with the houses and trees and views over the river.
We arrived at noon to an empty restaurant (not always the best sign) and after a quick look at the menu, decided it was too upscale for a lunch and decided to leave after our effort to find the place.  What we really wanted was a sandwich and a salad, something fast as we were going biking later on.  The waiter who greeted us picked up on our dissatisfaction and assured us that we could order a chicken club sandwich off menu and the kitchen would be happy to accommodate us.  I was blown away.  I think we both were by his excellent customer service and reassuring response, so we sat back down out of curiosity.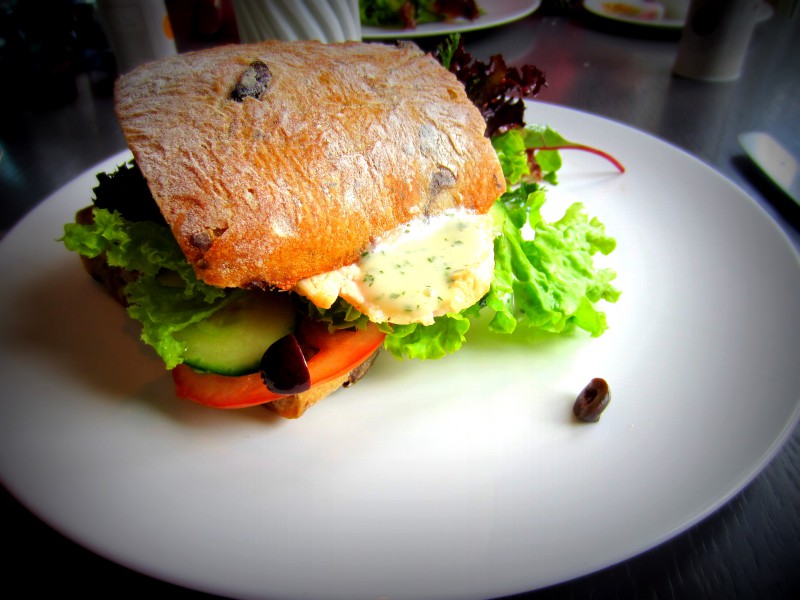 Not too long after sampling their bread platter with olive oil and specialty flavoured salts, we received two delicious chicken club sandwiches with a juicy chicken breast served on fresh olive bread, homemade that day.  We found out the restaurant makes all their own bread and desserts daily and would return just to sample another slice.  It was to die for.
Stuffed from our sandwich, we let the waiter talk us into tea, espresso and a plate of cookies to accompany our drinks.  I think the waiter phrased the up-sell something to the effect of "who wouldn't want fresh chocolate chip cookies to go with tea (Kusmi) and coffee?"  It's true? How can you debate with that question?  Who wouldn't want chocolate chip cookies, baked today, with tea?  We got the cookies and they were good.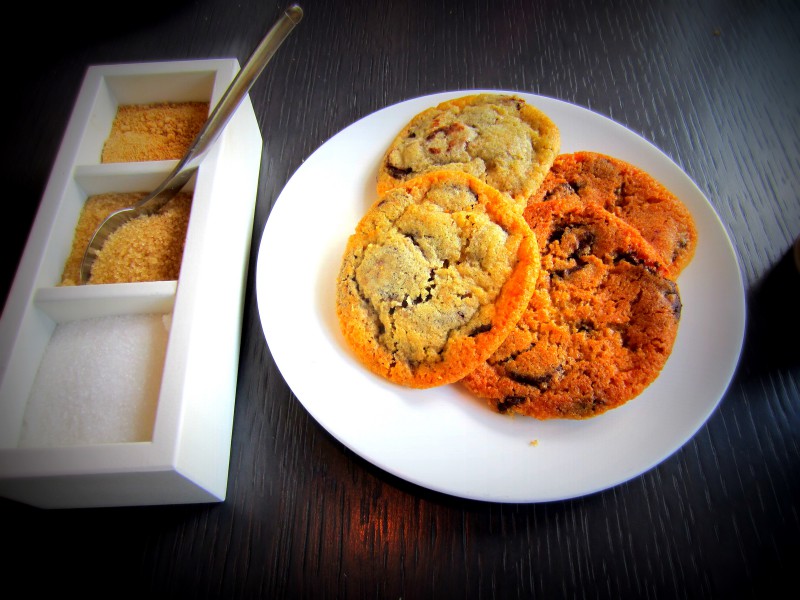 Bean & Beluga also has a deli at the front of its building that has a lovely selection of take-away food *yet no sandwiches* jams in Weck jars, olive oils, spices, wines, balsamic vinegars and candies.  Adorable!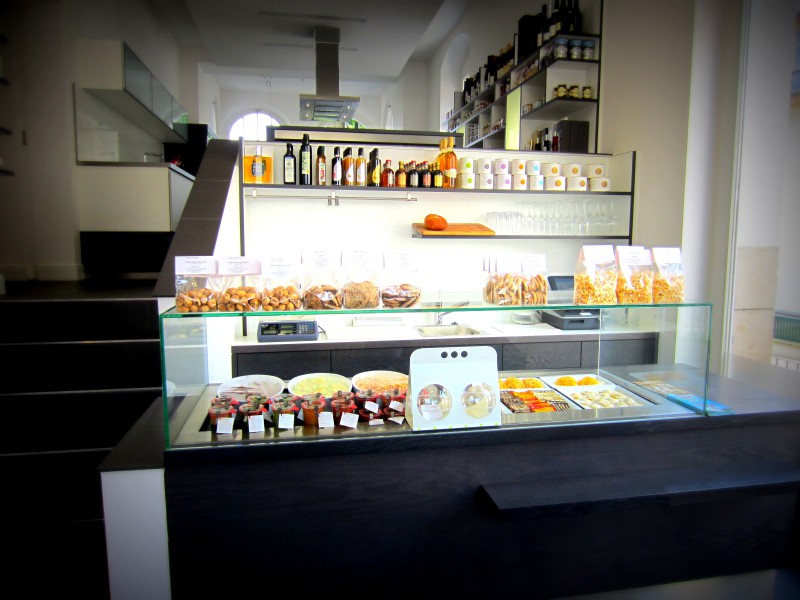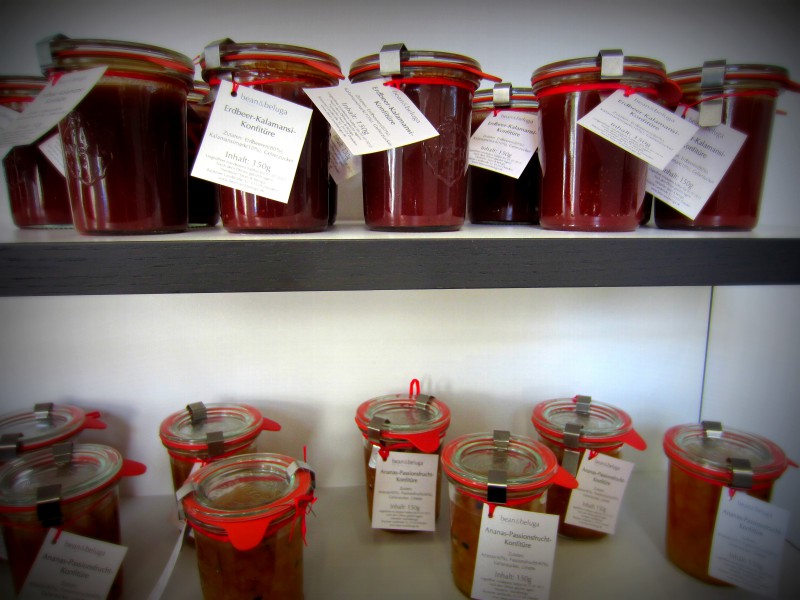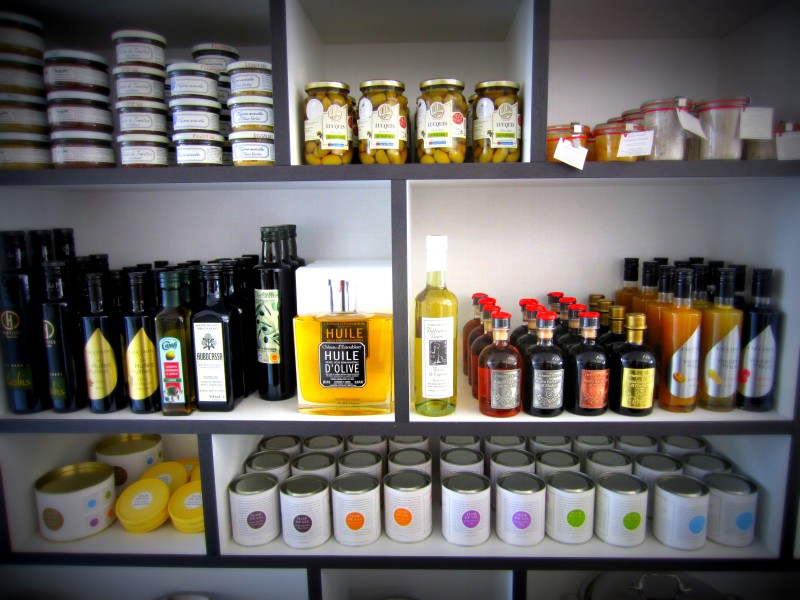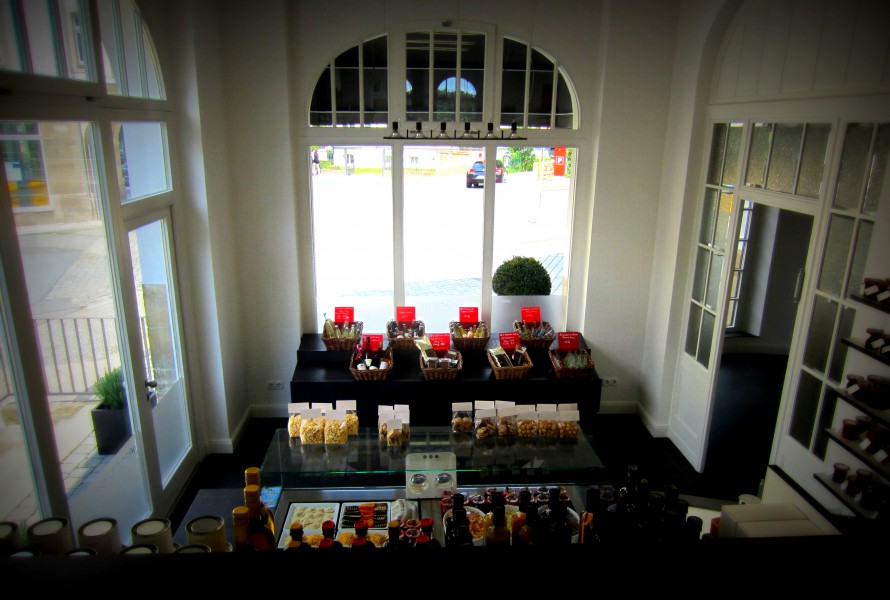 The other standout part about Bean & Beluga is the washrooms.  I'm not one to comment on washrooms, but this one was on a level.  It was the rock star of washrooms with pink lights, and stag heads and electronic sinks.  By electronic sink, I mean you push a button on the sink to make the water hotter or cooler as well as to turn it on and off.   I've never seen anything like this before in my life.  What a pleasant surprise. I am happy we were talked into staying and didn't leave.  Next time, I would like to try their dinner.  As we were feasting on our sandwiches the lunch crowd filled up the room and I saw some impressive looking dishes come out of the kitchen, including a couple who were sharing an entire bottle of champagne at noon!  Gotta love the European lifestyle.