Posted by
sarah
on Jun 7, 2012 in
Dresden
|
0 comments
One of the interesting, yet enjoyable dining experiences I had on my most recent trip to Dresden was the opportunity to experience German tapas, aka German comfort food, served in Weck jars at restaurant, Lila Sosse, located in the funkier, more artsy part of the city (Antonstadt).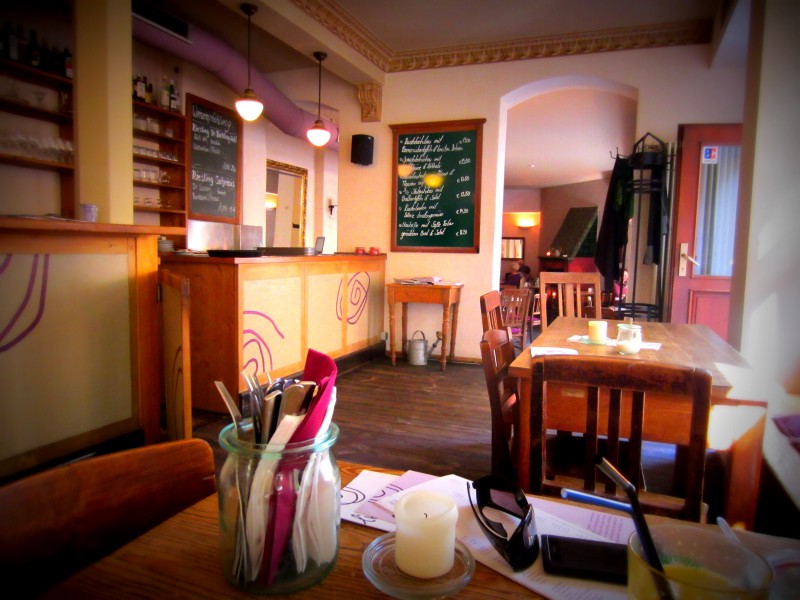 The entire concept and menu at Lila Sosse centers around offering food in jars.  (It was the jars that drew me in)  I like Weck jars and I know the dessert in jar trend is pretty hot these days, so I thought to myself, how bad could German food in jars be?
Like any other restaurant (the type that serve food on plates) Lila Sosse's menu is broken down into the usual appetizers like soup or salad, hot and cold items as well as a list of desserts. Their menu boasted dishes such as roast beef with celery and carrots (in a jar), beef cheeks with potato, rosemary and beans (in a jar), cold dark beer beef with horseradish (in a jar) and a wild herb salad with strawberries, mozzarella and apple balsamic vinegar (in a jar).
Unfortunately we arrived at the restaurant a bit too early for a full meal so we each ordered one jar as a late afternoon snack.  Our order consisted of the goat cheese and beet salad jar and a panna cotta jar.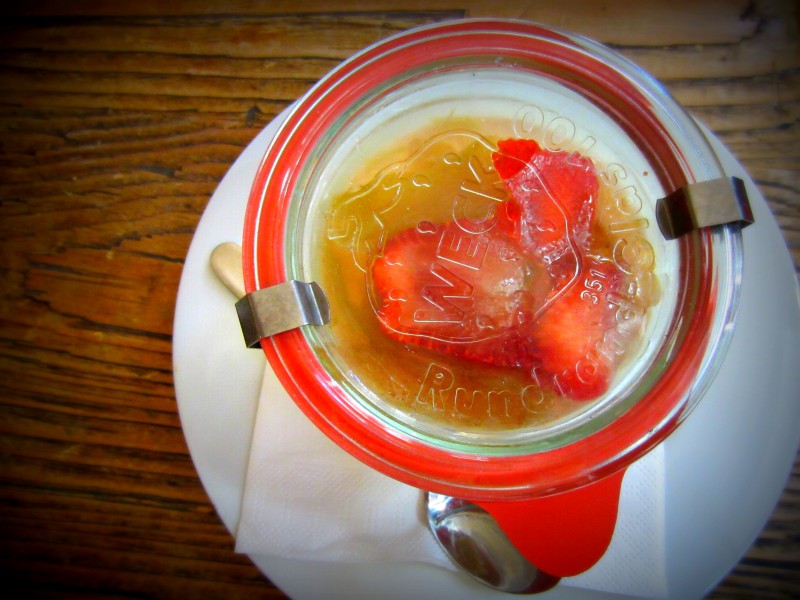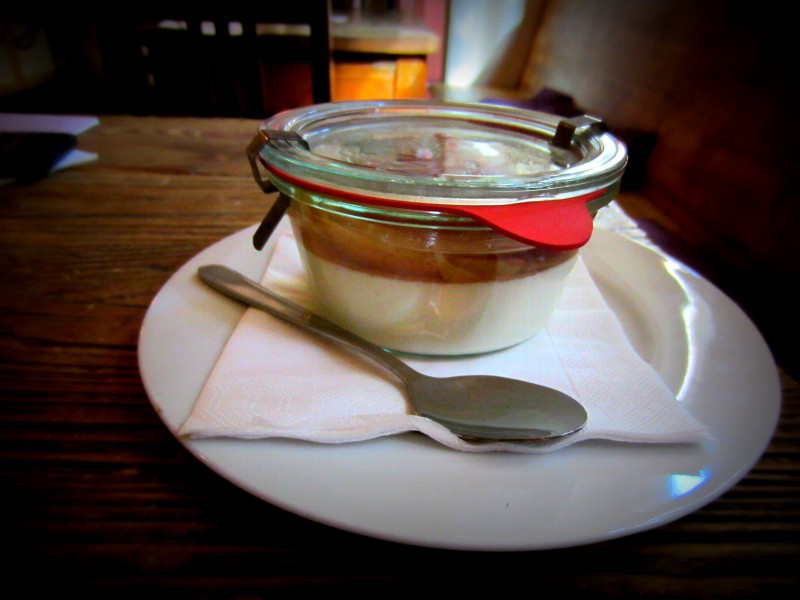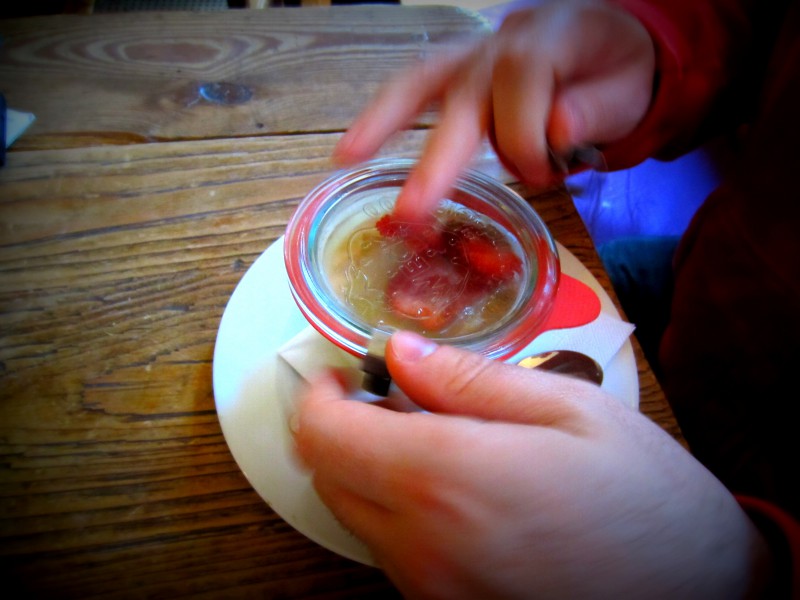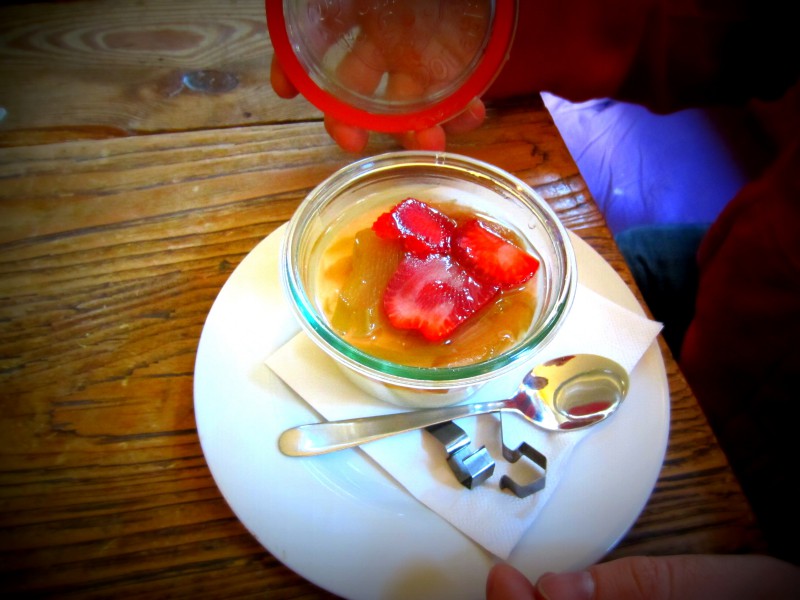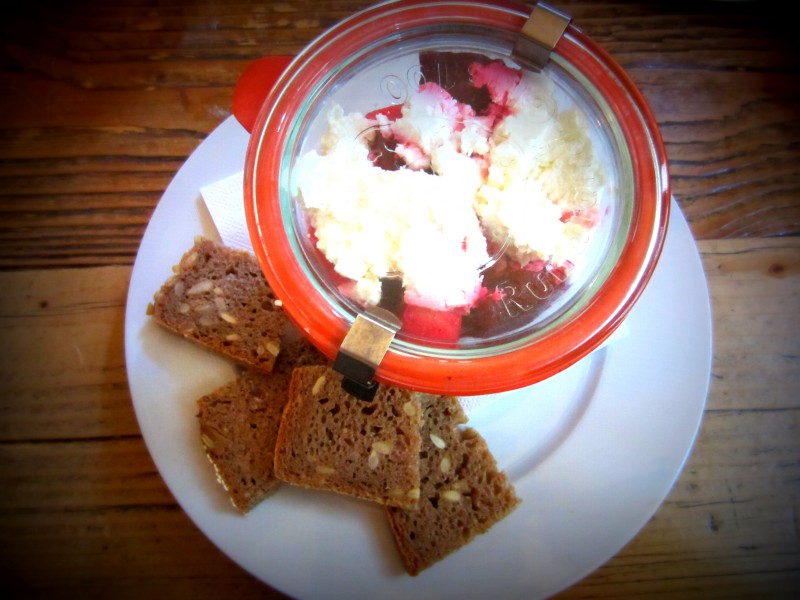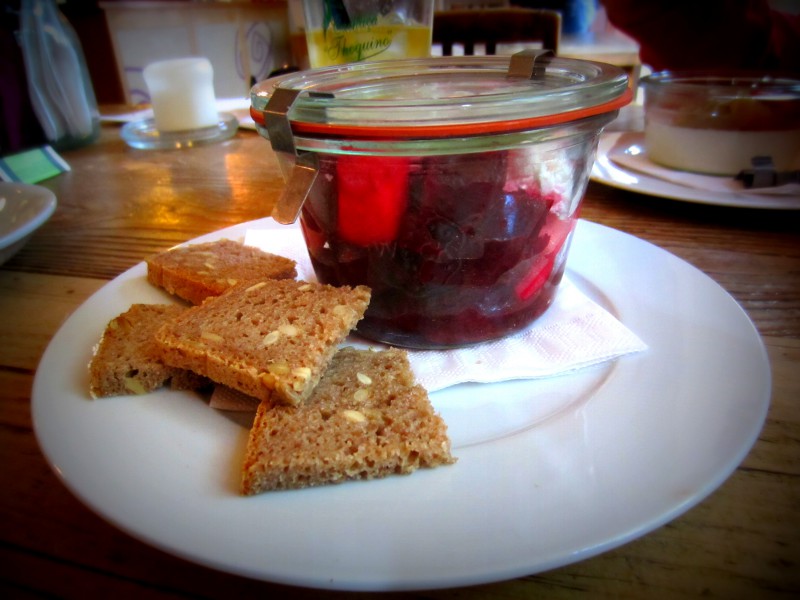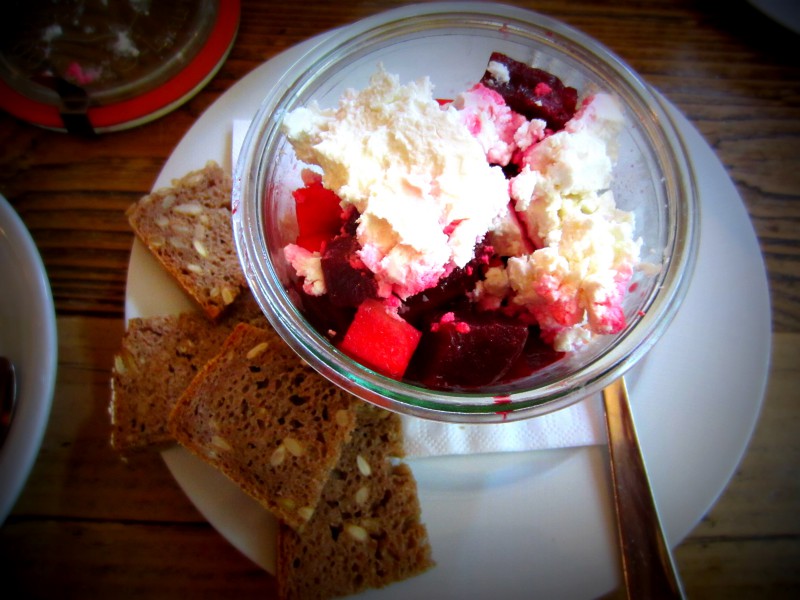 I was satisfied with my salad jar and had a fun time looking at the stacks of jars being carried out of the kitchen to other diners sitting on the patio and dining inside.
To be quite honest with you, I don't know how many jars I could eat for a full meal as this one jar was filling on its own.  Nonetheless, it looked liked tables were ordering several jars to share (it is tapas after all).
If German cuisine is not your thing, I think trying out this restaurant purely out of curiosity might be fun (and the food is decent).   Who knows, Lila Sosse could be on to something in Dresden and you might see more jar-dished restaurants popping up globally, or has this trend already gotten started?  What do you think about the idea?  Leave me a comment below.  Have you dined a la jar?
Here are some other people who seem to be catching on to the dining a la jar movement!
2. The Kitchn: Have Jar, Will Travel
3. LunchitPunchit: Food in Mason Jars
4. Chicago Tribune: Food in jars clearly pays homage to the past