When you want to learn about your surrounding when living in a foreign country, start with the food and build from there.  In an effort to get in touch with our Danish-ness and celebrate my husband's birthday, I put him (and me) to work on Sunday in a four hour bread baking class with my favourite cooking teacher in the city, Mia from CPH Good Food. I wrote her to organize the class and mentioned that I wanted the focus to be on all the delicious Danish breads and pastries we find around Copenhagen.
I am obsessed with eating Danish rye bread. There is not a day that goes by that I don't have a slice.  I prefer to eat it with almond butter or a bit of cheese on top.  Danish rye is nothing like the rye bread in North America- you know the white kind with seeds that you find sandwiching deli meat.  Danish rye is dark, and as dense and heavy as a plate- because it was used as a plate to make open face sandwiches way back when.  You bake it in a loaf pan and cover/fill it with lots of nice seeds and nuts.  Scrumptious.
As we got started on our baking morning, I barely got a chance to stir a thing as my husband dove into the art of Danish bread making. He kneaded, stirred, rolled, spread, measured, and used the "magical" electric mixer with a dough hook when he became tired of kneading.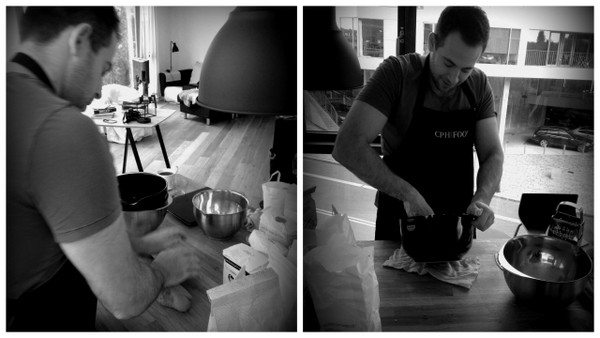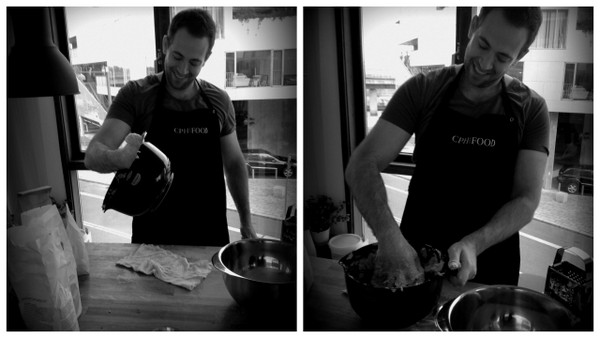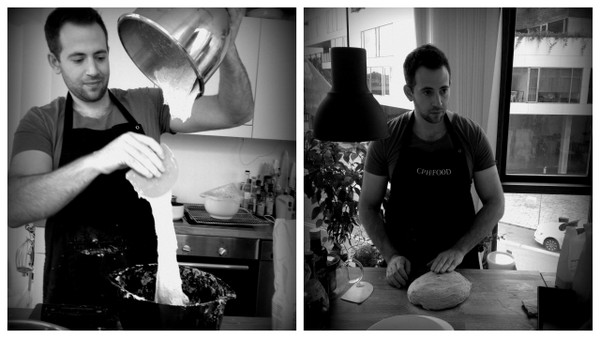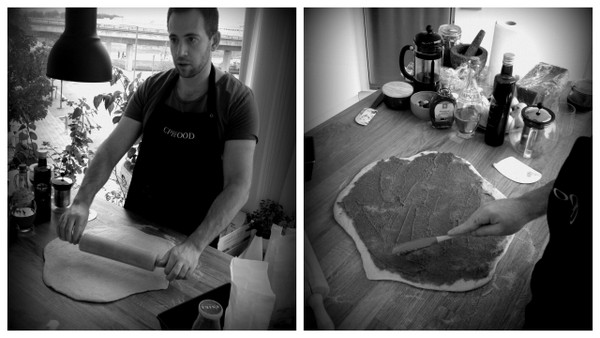 I managed to get into the action too!  But hey, who am I to hog a birthday present.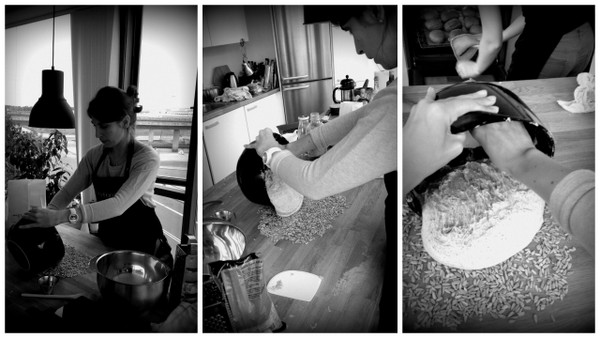 We baked four types of bread and pastries (rye, cinnamon swirls, a wheat bread and a white bread) and Mia baked a sourdough with us that she started from the day before.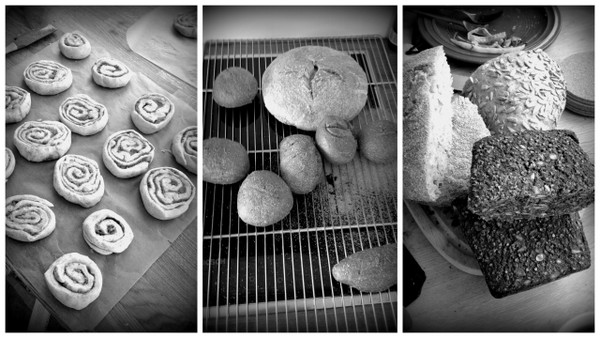 |
0 comments