Posted by
sarah
on Mar 25, 2013 in
Uncategorized
|
0 comments
Lunch- the eternal question.  Where should I go for lunch?
I am in Toronto for 10 days visiting friends and family.  I tried to keep the appointments to a minimum and maximize the hangout time, but it is impossible to travel home without a few.  Last week, I managed to squeeze in a visit to Delica Kitchen at Yonge and St. Claire after a doctor's appointment.
Devin Connell, the owner of Delica and the author of the Two Dishes cookbook, puts on a perfect lunch fare at her cafe.

While Delica is not a new cafe in the city, it is a great one to jot down if you find yourself in the area and are looking for a cute, soup/sandwich/coffee/baked goods type of place.
The decor is simple, yet classic and very welcoming.  The cafe's all white walls are adorned with wood-framed sayings written in a nice black stencil.s and chalk boards scribbled with the cafe's daily menu and beverages.   The long wood counter takes up the entire length of the space and showcases Delica's yummy sandwiches, soups, baked goods and bags of popcorn.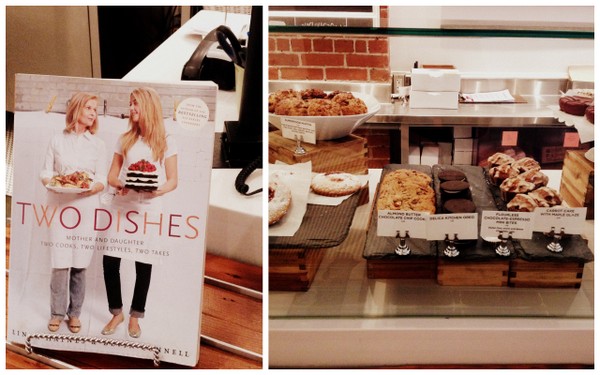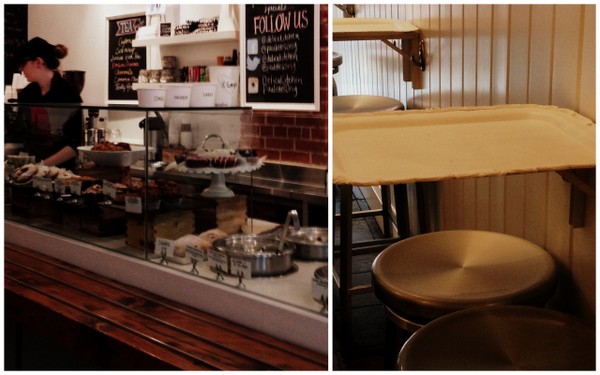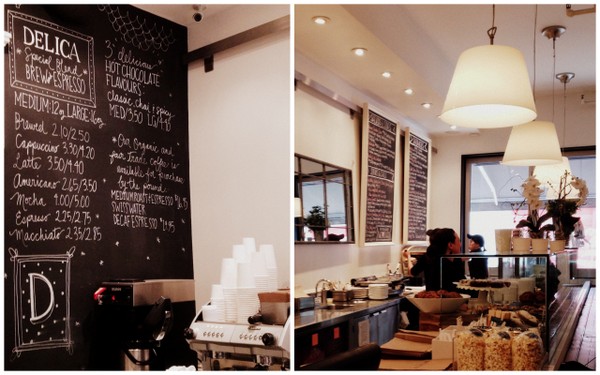 I opted for the smoked salmon sandwich with lemon, capers, pickled red onion and herb goat cheese  on an Ace's Bakery roll while I sat at a wall-anchored table made out of a white serving tray.
Another interesting little fact about Delica: The Ace's connection is a bit more familiar than other establishments.  Devin is the daughter of the husband and wife team who created Ace Bakery.  Lucky to have a solid baking supplier on your team- that's for sure.
Delica 1440 Yonge Street, Toronto