Posted by
sarah
on Mar 15, 2013 in
Fashion
,
London
|
0 comments
I do not often blog about fashion, as it is not my area of expertise or passion.  Don't get me wrong, I like clothes, I like dressing up, I like acquiring statement pieces that become long lasting staples in a wardrobe, but I just don't consider myself "fashionable" or a trend follower.  I wear what I wear and I will leave it at that.
Every now and then, I will write about something fashion related (it's been a while!) but today, it's time to dust off the old fashion commentary and blog about a new addition to the H&M moniker: & Other Stories.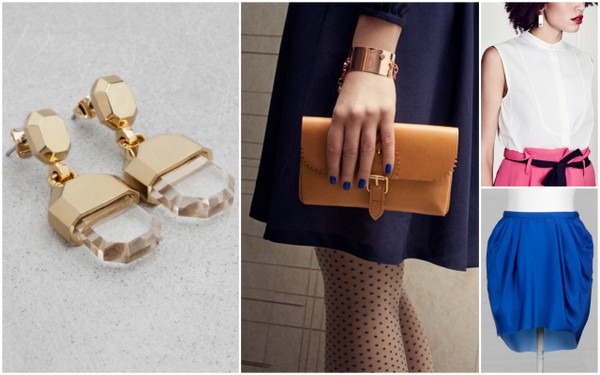 Photo Sources: & Other Stories
& Other Stories launched in London and I would peg it as a more grown up, more expensive, classier/sophisticated version of H&M.  The difference between & Other Stories and let's say, COS (H&M's other "grown up" brand) is not entirely clear except that & Other Stories curates pieces from non H &M brands and COS does not.  COS has a men and women's line & Other Stories is only women's fashion.  COS has terrific fashionable business casual ware but the style is very androgynous. & Other Stories looks like it retains the flirty and feminine side of H&M that is thrown out the window in COS.   I love COS, but there is a time and place for boxy, a-line cuts and hip hugging, fitted clothes.
Have you check out & Other Stories yet?  What do you think? Thumbs Up or Thumbs Down?