Posted by
sarah
on Feb 22, 2013 in
Copenhagen
|
0 comments
It had to happen sooner or later.  Our seven week, "near perfect" dining streak has come to an end.  Not a bad track record if you think about it.  I had high hopes for this French restaurant, but neither my husband nor I thought it was worthy of a repeat visit, except if you want to grab a drink at their bar and feel part of a lively, energetic environment surrounded by a good looking, well dressed crowd.
Date Night #8 Bistro Boheme, was a bust.  Keeping things local (it's still cold here!), we walked over to Bistro Boheme, a French brasserie on Esplanaden.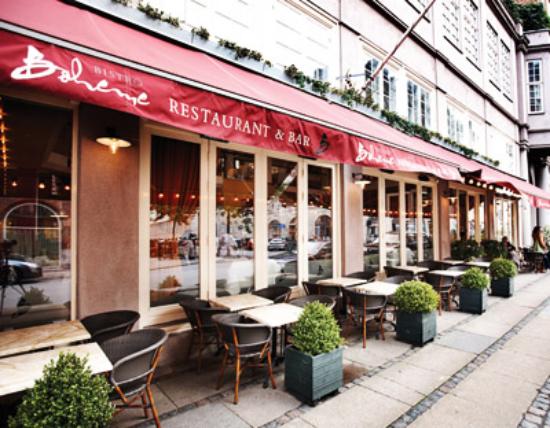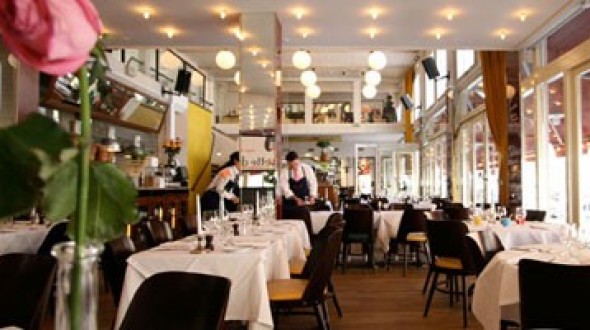 The restaurant itself is a sight to see and a cool, vibe-y place for a drink.  We arrived at 8pm to a packed, double "decker" restaurant.  Two floors,warm wood, white table clothes, high ceilings, candles with drippy wax, roses in vases, French music, beautifully dressed people, wine chilling in a big silver bucket, hustle, bustle, and buzz.  We were escorted up the stairs to the top floor and sat at a table looking out over the space.  I called it our "balcony seats."
Issue #1: Throughout the entire meal the service was SLOOOOWWWWW- downfall number one.  We could barely catch the attention of our waiter.  It was busy in Bistro Boheme this particular Friday night, so I understand potentially slower service.  However, when we asked if this level of patronage was an anomaly or normal, he responded -every Thursday, Friday and Saturday, this place is double booked.  So if it is not a once off, don't you think you would increase the number of staff on the floor?
The second issue was the mediocre tasting food. I've dined in various parts of France and while I do not hold a Copenhagen French Brasserie to the same standards of what I've tasted, I expect to eat something with a bit more flavour than what I received.  I will praise them on food presentation. I thought the heaping pile of moules (mussels) in a copper pot and frites in a ceramic bowl was neat.  My market catch, fish (the first picture) was described to me by the waiter as a whole sole fish with a root vegetable puree.  Great! What I got was a whole sole, wrapped in philo dough and fried almost like fish and chips.  Below the fish was a leek that was so tough, I needed a steak knife to cut through it.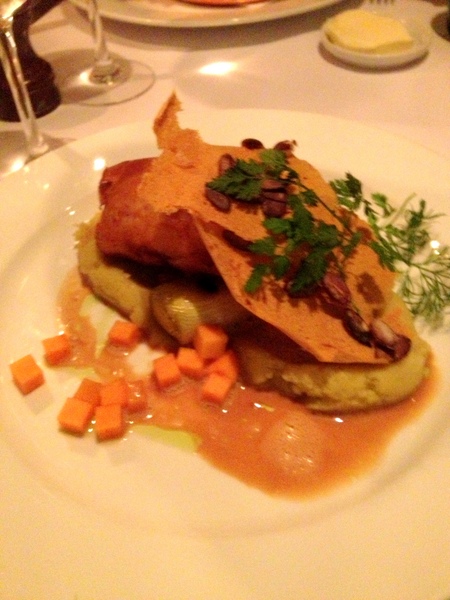 Our balcony view-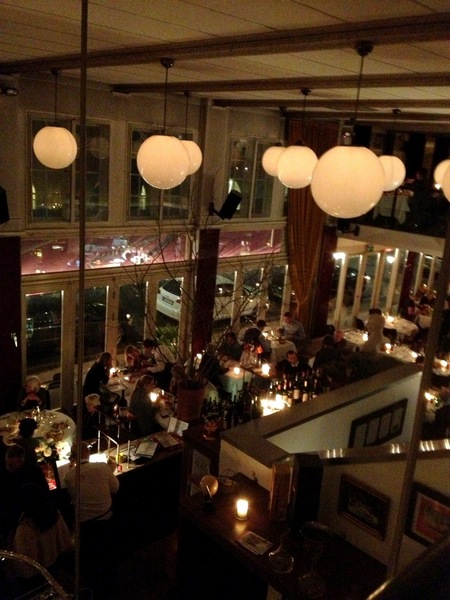 – The moules served in a copper pot.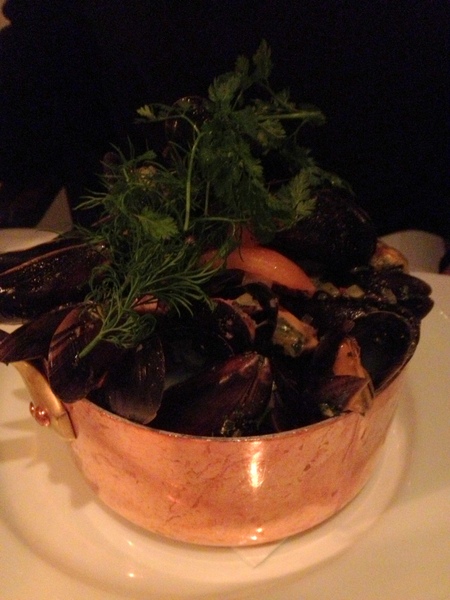 – The frites. They look better than they taste.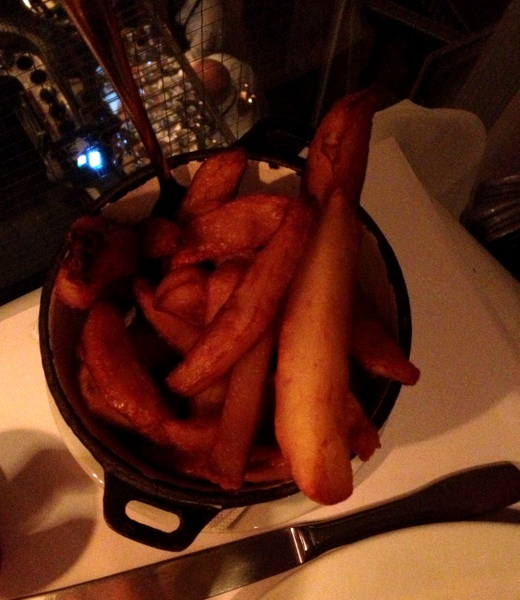 The third aspect which killed the experience for me was the level of music to general talking noise ratio.  I think there was a competition between which could be louder.  I think the music won.  It was near impossible to have a conversation in this space.  I like to feel energy in a restaurant, but I still like to be able to carry on a conversation with someone sitting across the table from me.
You win some, you loose some.  I am happy I tried it. There are a couple more French restaurants that I am going to try.  Maybe Copenhagen is not the place for French food, or maybe Bistro Boheme is not the place for French food.  Check back and I will share my date night, dining experiences with you.
On a separate note, this weekend I am attending a Danish cooking class with Mia of CPHGoodFood.  I thought it would be useful and interesting to learn how to cook some Danish dishes. I am most excited to learn how to bake the addictive and delicious Danish rye bread.  I will post my photos next week.
Wishing you a great weekend.
Bistro Boheme, Esplanaden 8