Posted by
sarah
on Feb 7, 2013 in
Copenhagen
,
Food
|
0 comments
Nothing like a bit of "organic" positioning to catch your eye and move you to a decision.  This was the case for Che Fe, a 90-100% Bio Italian Trattoria in my neighbourhood.
Photo Source: 10Best
Why 90-100% you ask?  Good question!  My husband and I asked the waiter the same question too.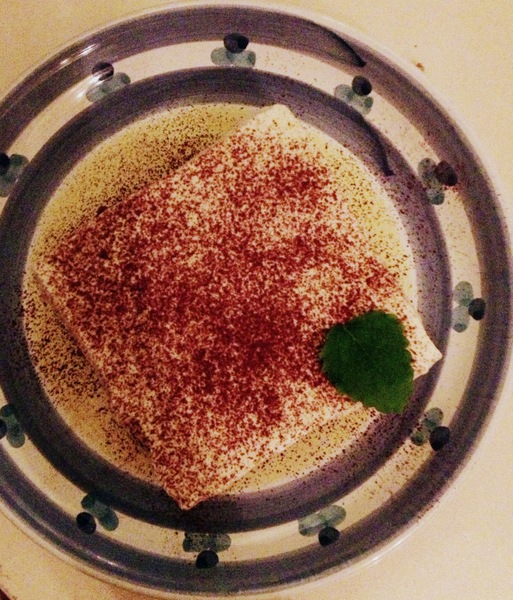 But before I tell you the answer, I will tell you why I chose this restaurant.  It was a dark and stormy night in Copenhagen, minus the stormy.  Rather, it was a cold and dark night.  We were committed to date night but did not feel like travelling very far.  Solution:  Our complex of apartments contains a handful of restaurants.  Che Fe is one of them.  For us, a meal at Che Fe involved exiting our flat and walking across the street into a warm, cosy restaurant.  Score!  And, I guess you could say I was curious why the window of the restaurant says 90-100% organic.  Why not just say 90% or 100%???  Why the range?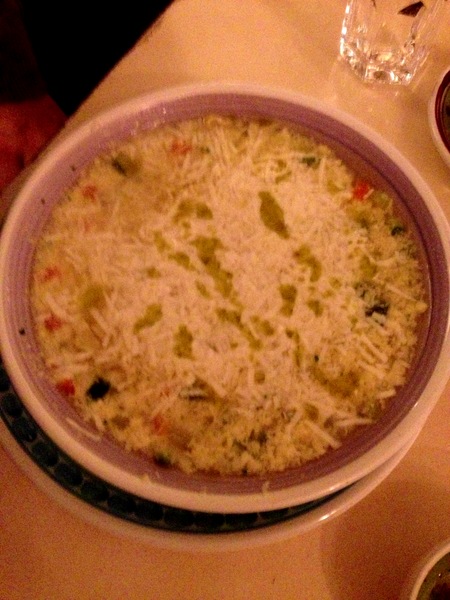 Like many of the restaurants in Copenhagen, Che Fe operates on a seasonal menu which switches up every two to three months.  When we visited, we caught the end of the "winter" menu, which means the next time we visit, we will get to taste test something new.  In fact, just last week I received an email with their February-pre-spring menu that will feature venison.
"We are in our February menu inspired by winter venison and early spring, which is spreading across the fields in Sicily." (Gotta love Google Translate)
Che Fe is a Sicilian restaurant and to be accurate, they are 93% organic.  This means all ingredients used in the menu come from organic Italian producers with the exception of the spirits (however they did find an organic Limoncello producer) and the fish.  They shared with us they would rather serve fresh fish from the seas around Denmark but they could not guarantee the sea fish stuck to an organic diet :).  We'll let that one fly.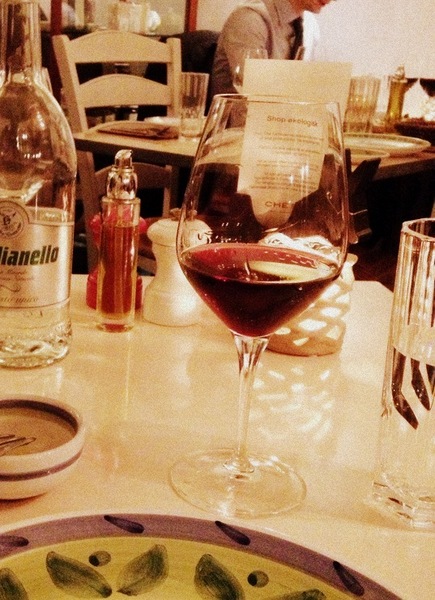 This little, warmly lit restaurant was packed.  We snagged the last table on a Friday night at 8pm.  We weren't starving so we started with some olives, my husband tried the soup (above) and we each got a main (him the venison papardelle and me a crepe like vegetarian dish with swiss chard, lentils and cheese, in a tomato sauce).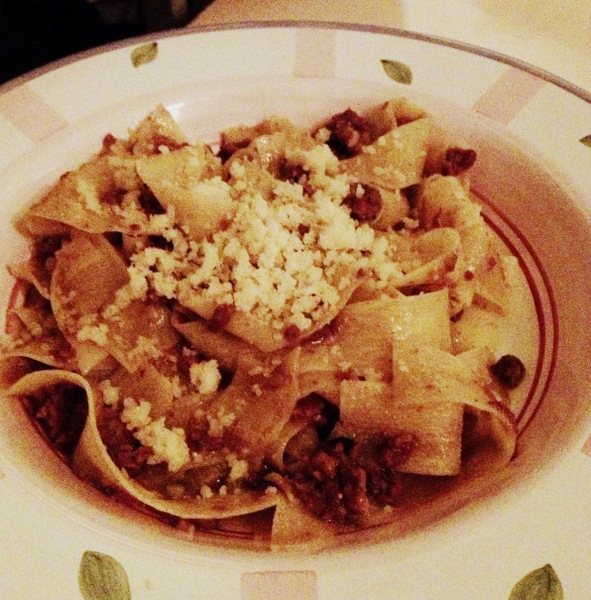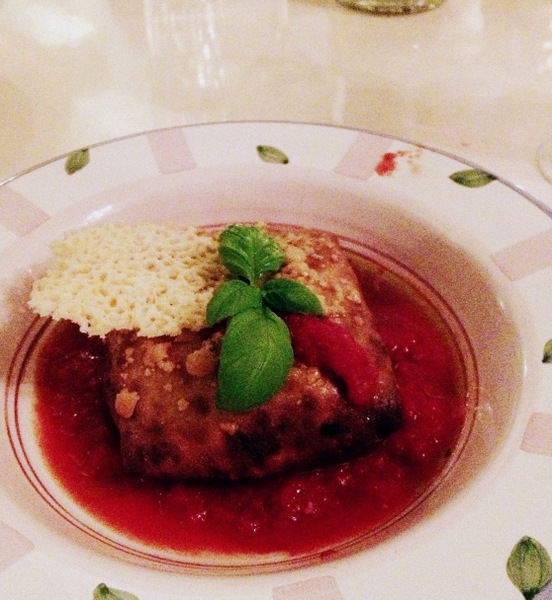 Our personable waiter was chatty and helpful guiding us through the dining experience.  Earlier on in the meal, we shared with him that we were new to the hood and Che Fe's new next door neighbours.  After the last sip of organic limoncello and piece of tiramisu, the waiter approached our table with a small white gift bag.  How thoughtful! We received a small parting gift for being their new neighbours- a bottle of olive oil and some nice pasta.
The other cool thing about this restaurant is that they also have a mini organic Italian food boutique and are sister companies with the Italian bakery Il Fornaio, which is located in Torvehallerne market.
Che Fe- you're going on the rotation!  It's nice to have you as neighbours.
Address:  BORGERGADE 17A · 1300 KØBENHAVN K