Posted by
sarah
on Jan 28, 2013 in
Design
,
Food
|
2 comments
How was your weekend? Mine was relaxing.  I went to an excellent neighbourhood organic Italian Trattoria that I will post about later this week (Date Night #5), called Che Fe.  I also watched not one, but two (actually one and a half) movies: Beautician and the Beast (huge Fran Drescher fan here!!) and I started watching an really interesting documentary about the indie video game industry called Indie Game.
I was so intrigued by the documentary (not Beautician and the Beast) that I am trying to figure out how to parlay the indie game movie into a new assignment next semester for a distance learning class I am teaching called Marketing Planning.  The thoughts are still marinating in my head.  (So if you are my student and reading this- don't jump to conclusions

Back to gummy bears- Why is a gummy bear chandelier fitting you ask?
A) I love gummy bears.
B) I ate a lot of these over the weekend while watching Beautician and the Beast.
C) I have found a superior gummy, which I will post about later.  Did you know that North American gummy bears and European gummy bears do not taste the same? Surprise surprise!  The gummies here seem to contain more fruit and less sugar and they are tasty.  I have a stash from Bears and Friends (a little bit of fruit gummy heaven) in Dresden that is housed in various jars around my flat.  I also tasted a few gummies last week from a Copenhagen candy store that were excellent and keeping with the Euro-gummy experience.
When I saw this gummy bear chandelier, I just had to share it with you.  Artist Kevin Champeny made the "candelier" from over 3000 hand cast acrylic Gummi Bears for Jellio.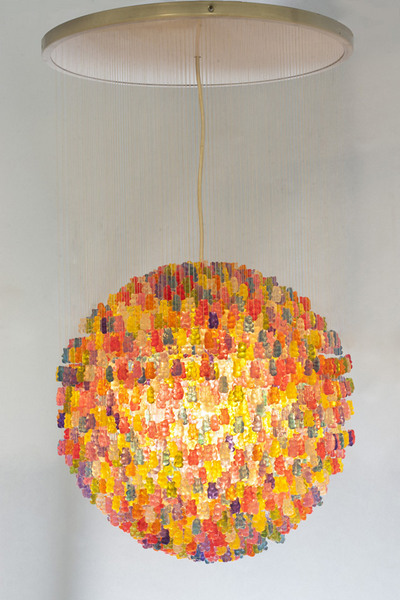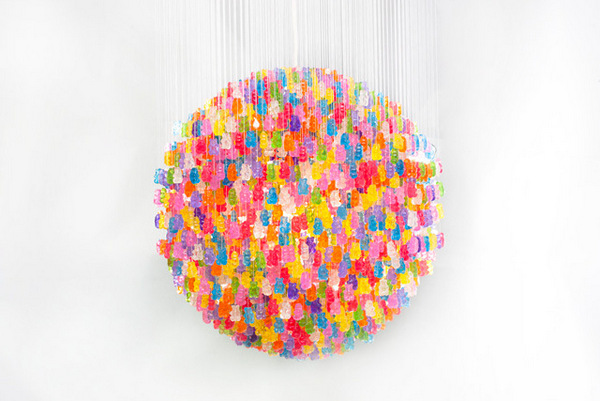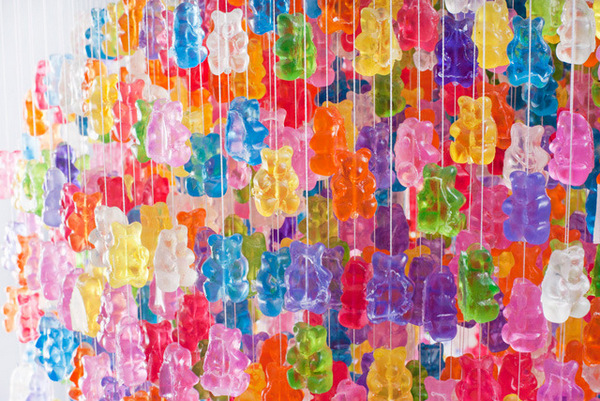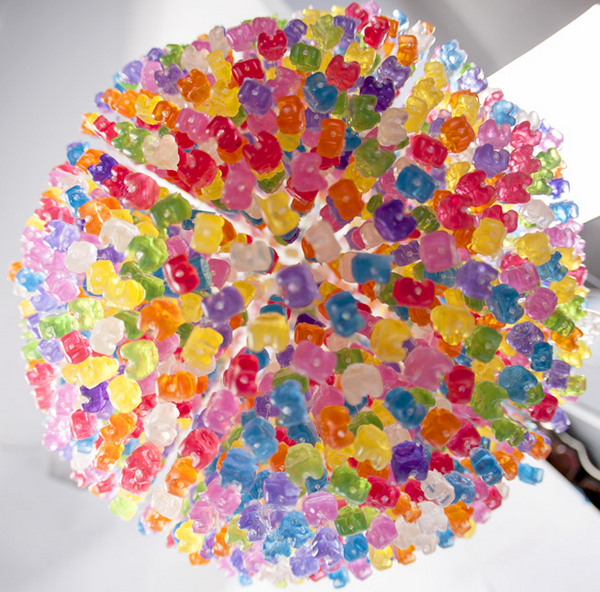 Photo Source: 1-4