Posted by
sarah
on Oct 24, 2012 in
Copenhagen
,
Food
|
0 comments
I blogged about Torvehallerne market a while back (see: Torvehallerne Market) and FINALLY got the opportunity to go take a tour myself when I was in Copenhagen earlier this month.  Running back and forth between the two market buildings was a treat.  There were so many stalls to check out and sample, it could have kept me busy for weeks.  For that reason, I found myself returning daily during my weekend trip.
The market is centrally located in the city and spread out over two modern, industrial looking buildings.   There is a large uncovered paved section, in between the two market buildings, that seemed to resemble an outdoor extension of the indoor market which had several stalls selling beautiful fresh produce and some guys playing live music.
I tried to capture a couple of my favourite market stalls as I walked around but it was really busy inside and out and there were always people in my shots!  Oh well…
We taste tested a pizza from Gorm's– and WOW!  Their pizza is incredible. The crust is paper thin, almost like a cracker.  They use fresh ingredient and create your pie like true chefs, as opposed to treating your pizza like fast food (simply reheating a slice).  When we received our pizza it was drizzled with a basil-pesto oil that kicked the flavour up to new heights.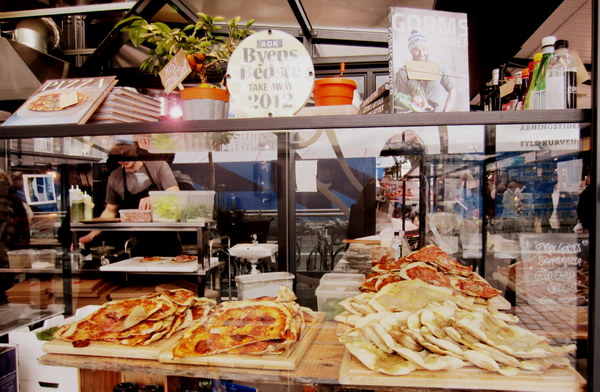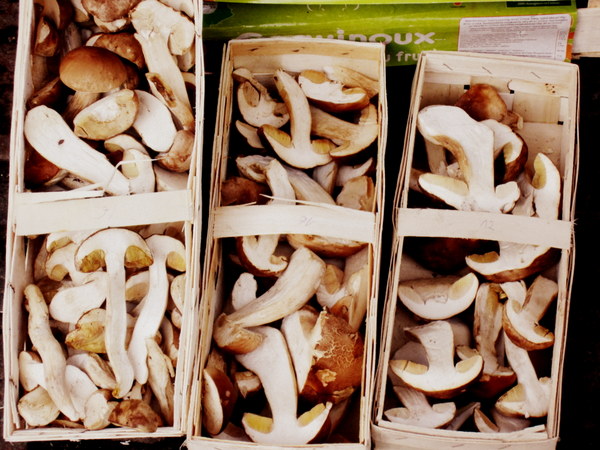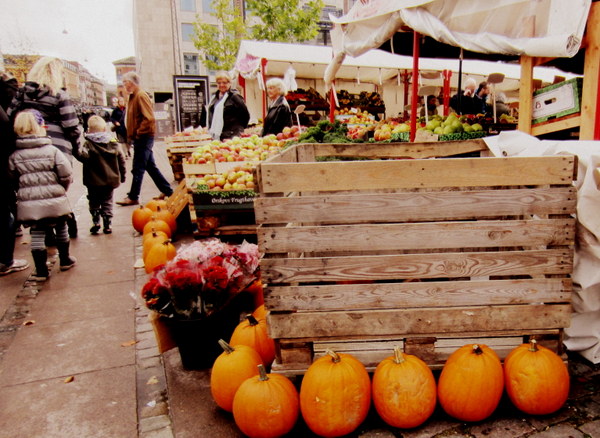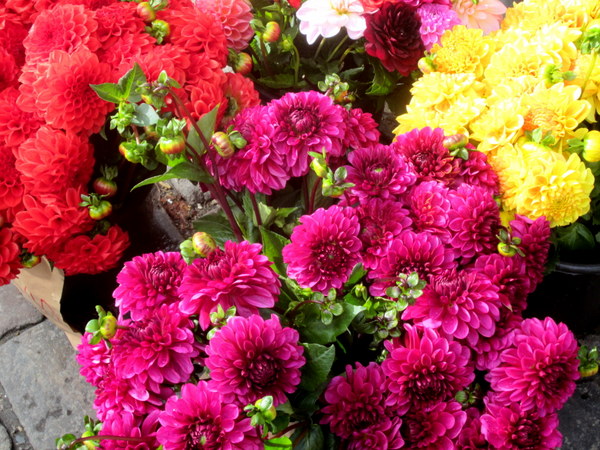 I thought these were funny shaped radishes, so I took a picture.  They reminded me of a pill in a capsule.  When I picture a radish, I think of it having a round shape, not cylindrical.  Maybe these are special Danish radishes!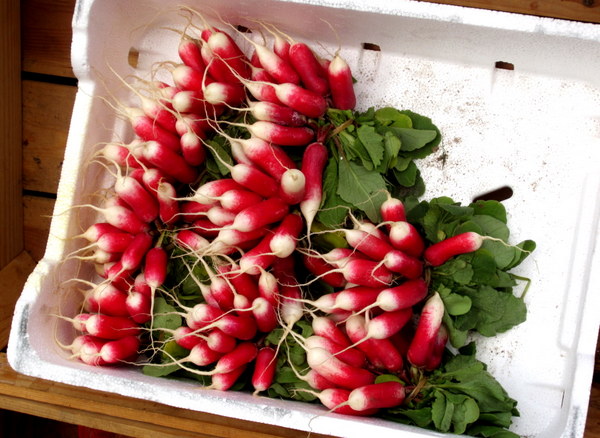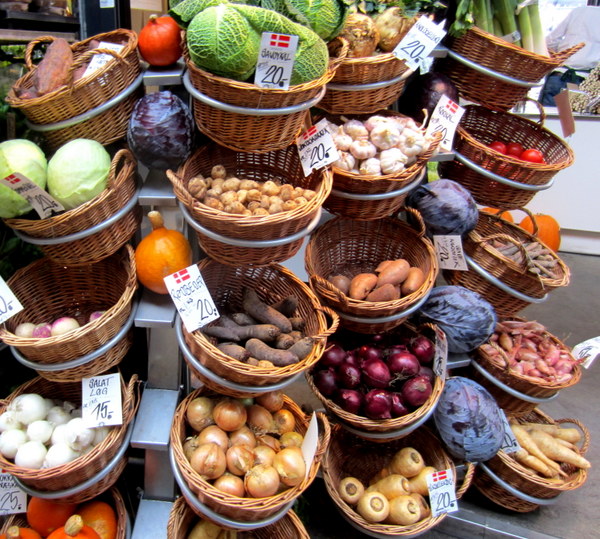 More cupcakes from Agnes.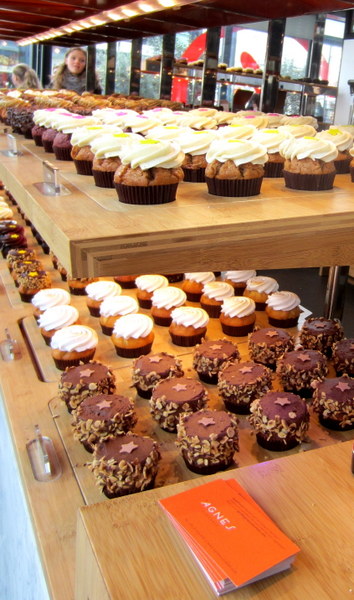 Delicious baked goods from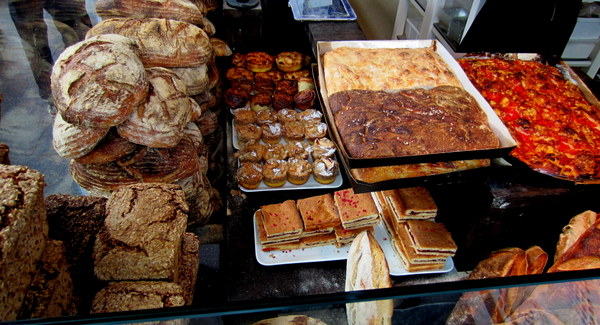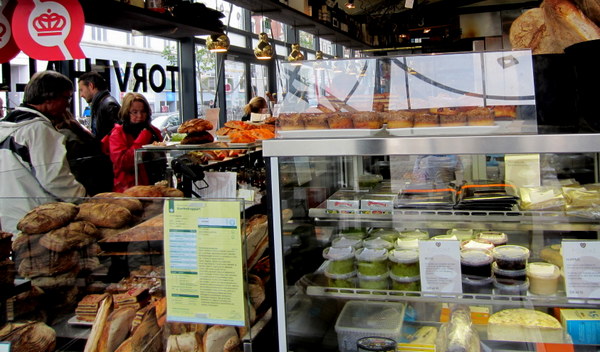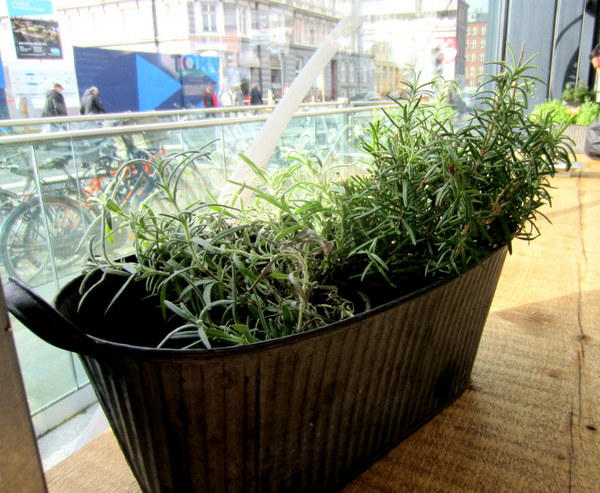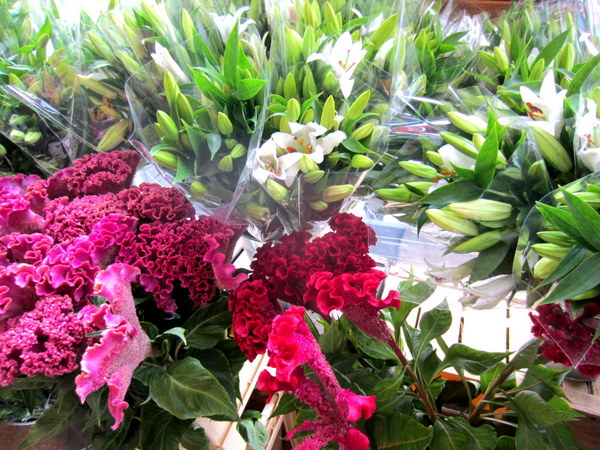 My favourite stalls: Agnes Cupcakes (which I blogged about here "Birthday Cupcakes from Agnes"), Gorm's (thin crust pizza), Laura Bakery (Bakery identity by Johannes Trope), The Coffee Collective, Nordic (cheese + dairy), A Xoco (premium crafted quality chocolate by Anthon Berg) and whoever is doing the flowers.
I was thinking about this….the thing about visiting markets (anywhere in the world) is that unless you live in the city, you're relegated to samples and simple take away items, which can sometimes be frustrating and unsatisfying if you are really into food.  The fun of such a beautiful market like this is getting to buy ingredients to cook a meal.  I guess you can always imagine what that would be like and stick to the samples.
The meat, fish, produce, cheese, sauces and spices also looked excellent here.  Torvehallerne is a great, bustling hub in the city that is certainly worth a visit if you are in town.
OTHER PEOPLE TALKING ABOUT TORVEHALLERNE
1. New York Times Travel: An open invitation to eat in Copenhagen
2. Food Republic: Copenhagen: At Torvehallerne Market, Impeccable Taste, Design and Smoked Scallops
3. Conde Nast The Daily Traveler: Photos from the Road: Copenhagen's Torvehallerne Market