Posted by
sarah
on Oct 23, 2012 in
Food
|
0 comments
I received my second bedynky box last night.  How exciting!
This one looked more promising than the first one from last week.  Last night's box had a lot of apples, two red peppers, some onions and red potatoes, a lot of dirty carrots, one big beet, one big other root vegetable that I cannot identify, some fresh bread, delicious dates, walnuts (I do not have a nut cracker), goat cheese, tofu and buttermilk.
I tried a new company called Fresh Bedynky.com, an online bio/farmer retailer that delivers to your house (a bonus).  It seems like there are more customization options when you order on Freshbedynky.com than the company I used last week.  I am still contemplating testing out a third company just to see what the difference is, but so far, I think I would use Freshbedynky.com again.
I received a text message Monday morning to let me know that my delivery window was between 6 and 8pm, and sure enough, the guy showed up at 7:30 with the box.  We unpacked it on our kitchen table as we asked ourselves what we were going to cook with our random mix of ingredients.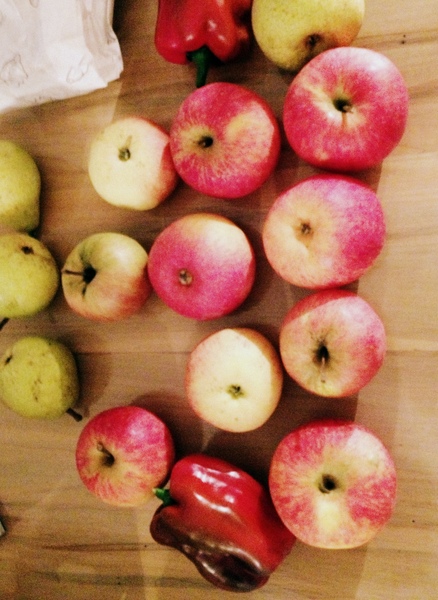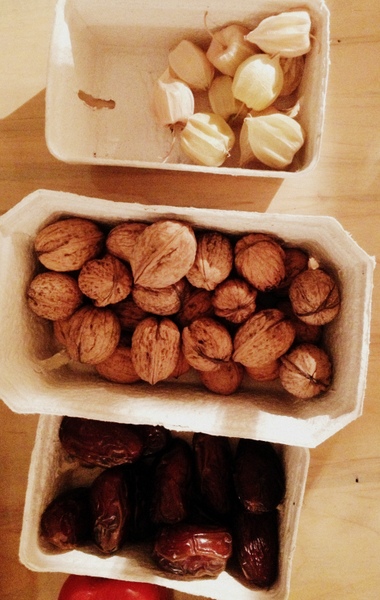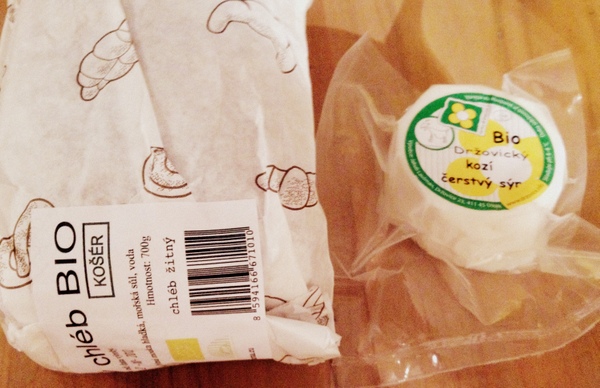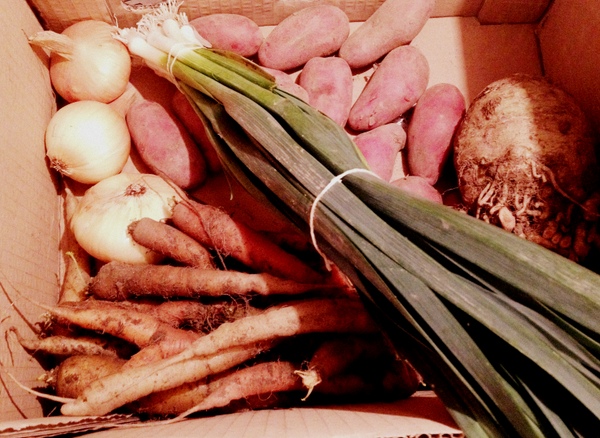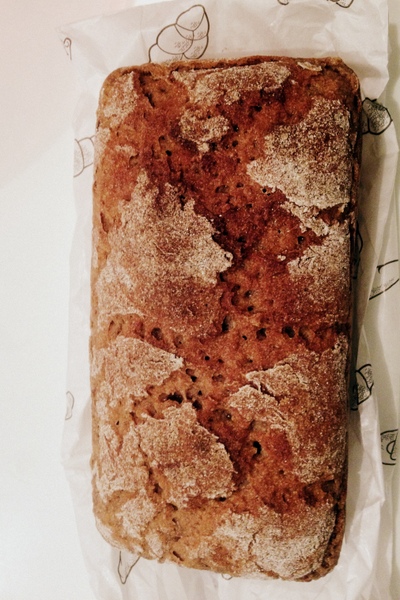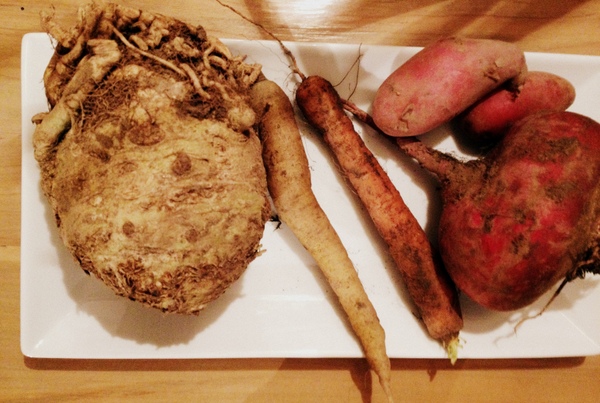 We wasted no time and got to work on turning all the apples in our box into an apple crisp.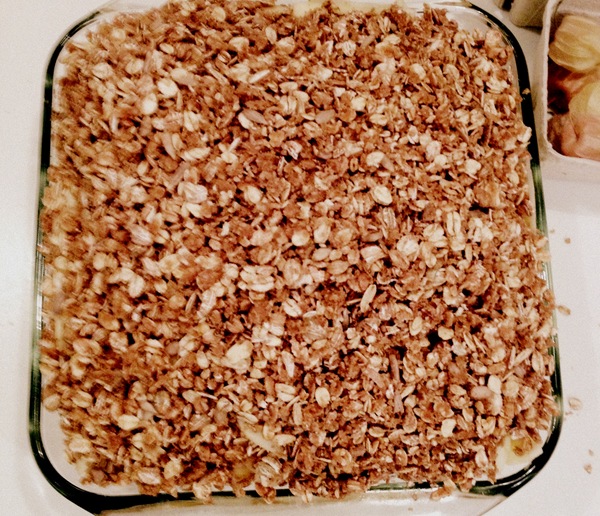 As for the rest, I'm still scratching my head, but I will figure something out.  It is kind of like being on that reality, cooking game-show, Master Chef, where the chefs do not know which ingredients they are going to cook with until the host does the big reveal.