What does it mean to get ready the day of a wedding? Here is a sample of what my day looked like last Sunday.
8:00 AM Wake UPPPPP!!! We're getting married today.  It's time to get a move on.
9:00 AM My fiance and I started off by having a quick breakfast of pancakes and muesli at the George Street Diner on Richmond Street in Toronto.  We figured we might as well have at least one good, full meal, considering the rest of the day was only going to be scraps of food here and there.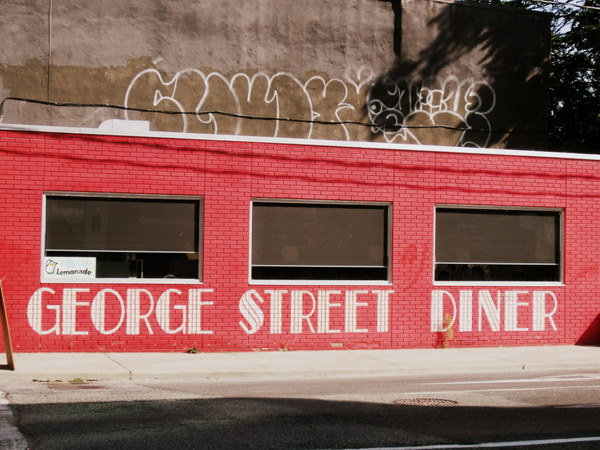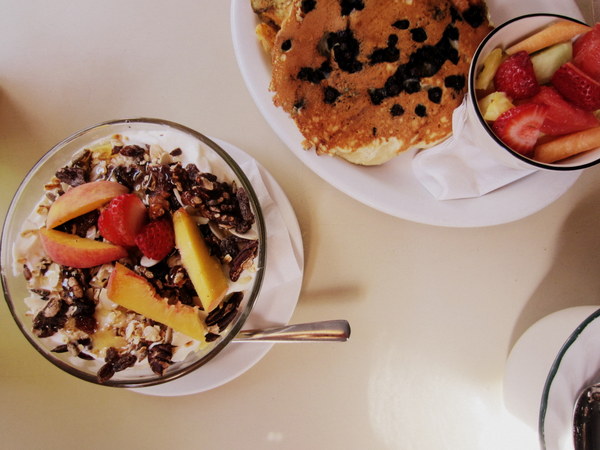 12 PM Following breakfast, we ran four errands before returning to the hotel including picking up extra fishing wire to hang lanterns (just in case), little Kleenex packages for anyone who needed, Sharpies and a guest signing book for the bar plus a couple other little just-in-case items.
We packed up all the things we needed to take with us for the day, then hopped in the car to drive across the city to Parlour Salon on Ossington where my bridal party and I had our hair styled.  The team at Parlour was wonderful and fast.  I sought them out originally because they were open on Sunday and just down the street from the venue.  In Toronto, it can be rather difficult to find a good salon that is open!). I may have started in curlers but I ended with straight hair.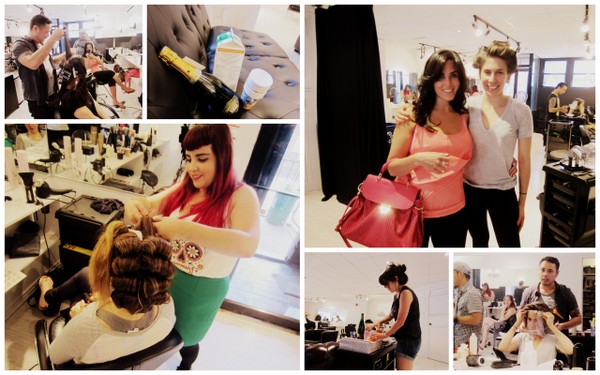 2:30PM After all the hair washing, drying and curling was complete, we jumped in a taxi and headed over to the venue on College Street (Revival Bar), where we got straight to work building the chuppah (out of PVC pipes and ribbon), watching all the paper lanterns get hung on the ceiling, getting our make up done, and enjoying the hustle and bustle of people arriving, waiting, clearing, moving, and organizing wedding event "stuff."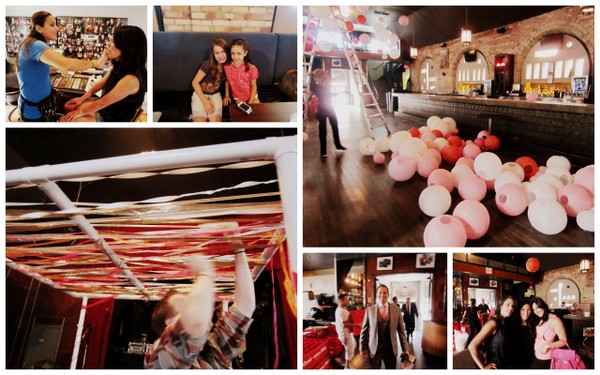 5:00 PM After the rest of our family members arrived, we got dressed and handed out photo props for the upcoming photo session before the ceremony.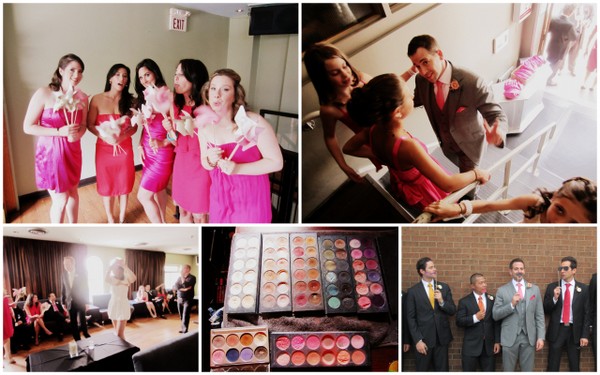 6:45 PM After we took our last photo, we were ready to start the first part of the wedding ceremony.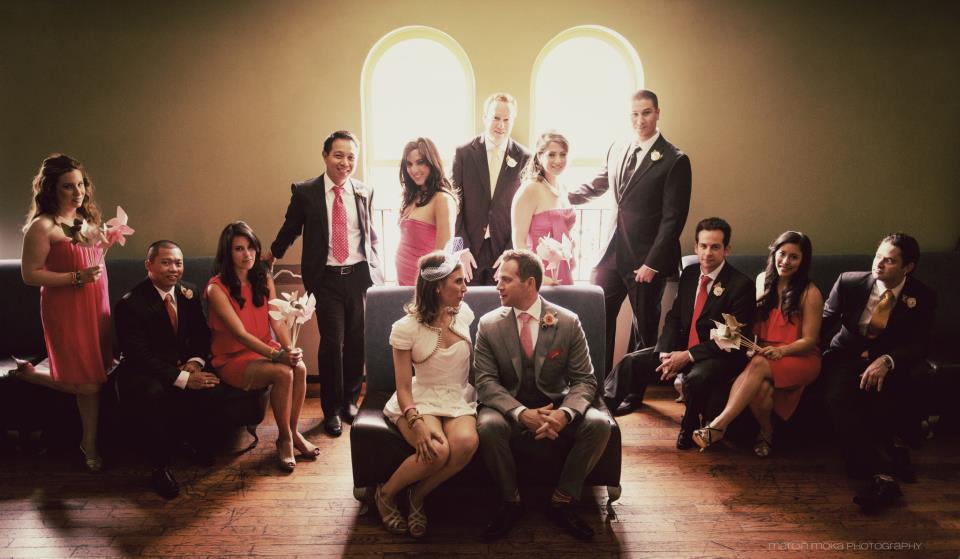 Photographer: Marcin Moka
Stay tuned for more wedding photos plus a complete list of day of vendors.
Hope you are having a good Wednesday! We just had an unbelievable sun shower in Prague and now the rooftops are glistening out my window.  What was your pre-wedding wedding day like?