Posted by
sarah
on May 25, 2012 in
Toronto
|
0 comments
One of the appointments I was most looking forward to while I was on my whirl wind wedding planning week in Toronto, was a cake taste test at Flour Studio with owner, Esther Ha.  Esther started cake studio almost five years ago in the Bathurst and Eglinton area after studying at Bonnie Gordon's College of Confectionary Arts and believe it or not, I visited Esther's brand new cupcake business, during the first week it opened and was happy to return five years later to put my official wedding order in.
Part cake/cupcake studio and part flower boutique, Flour Studio embodies everything a cupcake shop should look like.  Sweet smells, cute lighting and subway tiles, pastel coloured cake stands, inspiring cake displays and lots of fun gift and party items that decorate the perimeter of the store.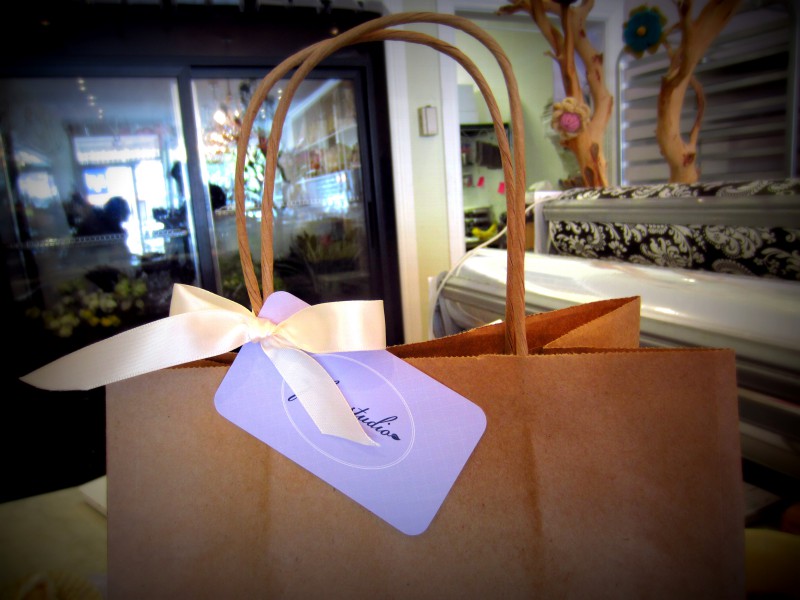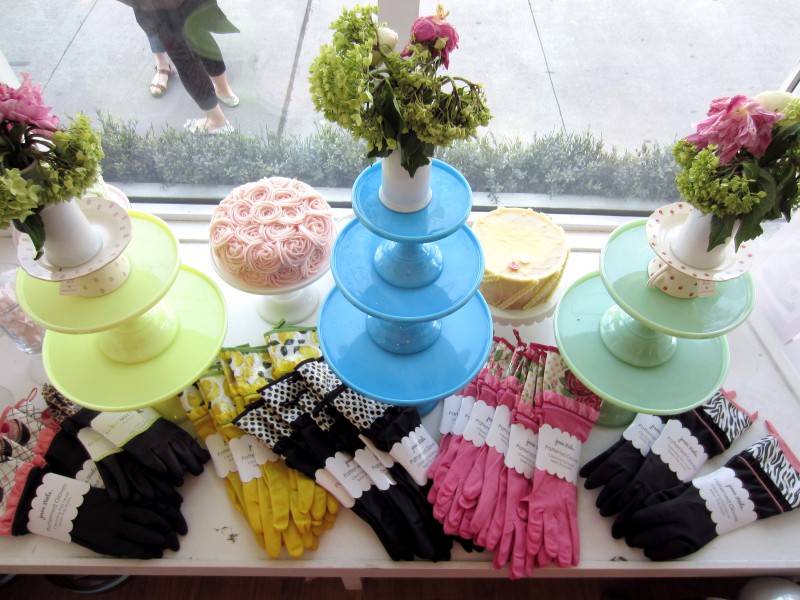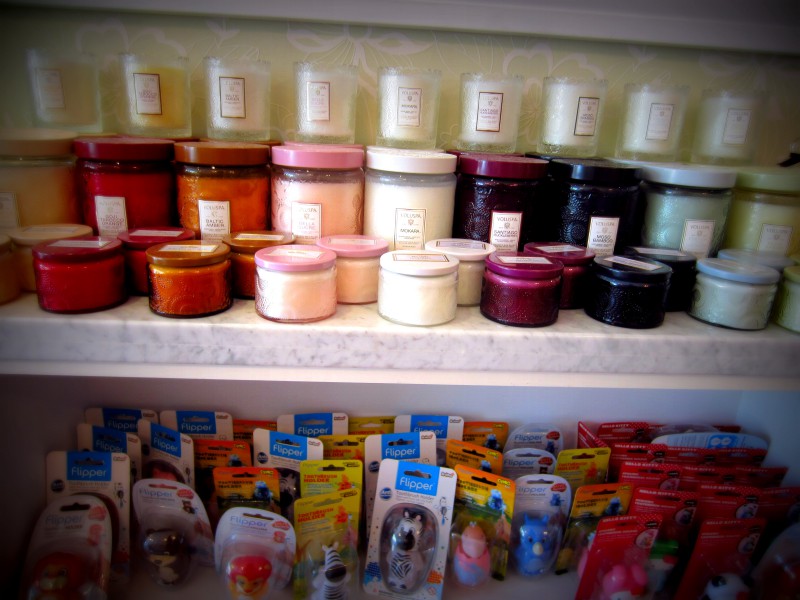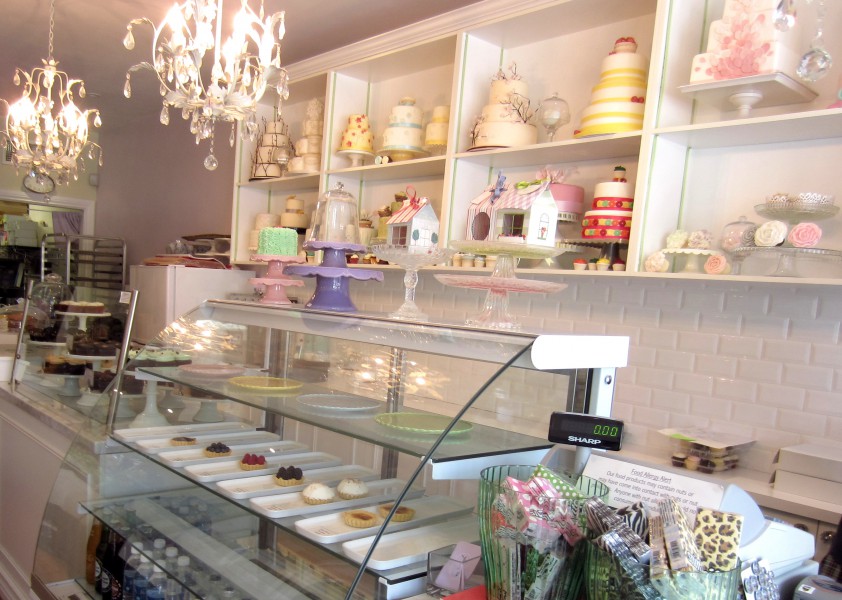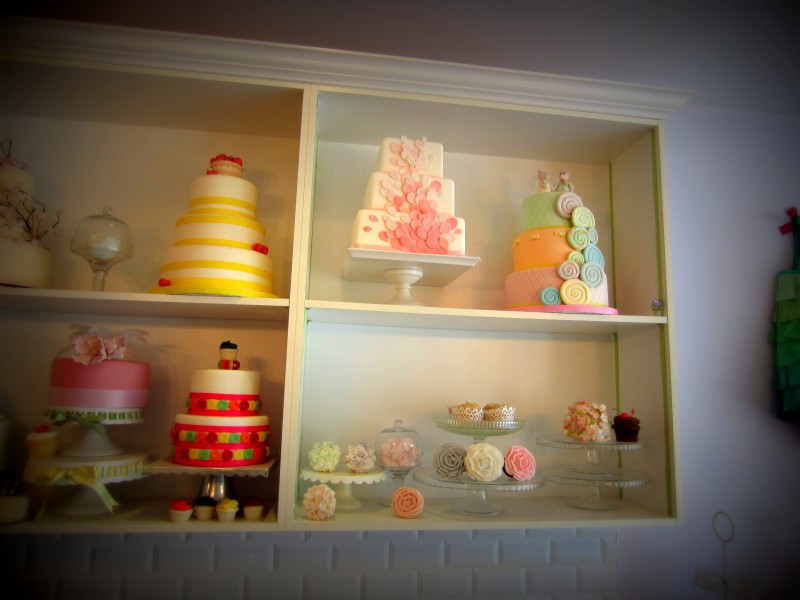 We came to Esther to make us a small wedding cake that we could cut at our wedding in August, but decided to add on an order of cupcakes for our guests to enjoy.  During our appointment, we sampled four cupcake flavours: chocolate chocolate, red velvet, vanilla vanilla and blueberry lemon. We also brought home a strawberry cupcake to taste later.
I heard from some very loyal Flour Studio cupcake customers that apparently, Flour Studio makes a banana cupcake that is to die for that was not available that day but if you are in the area and happen to see one sitting on a cake stand, it would be a mistake for you not to try one.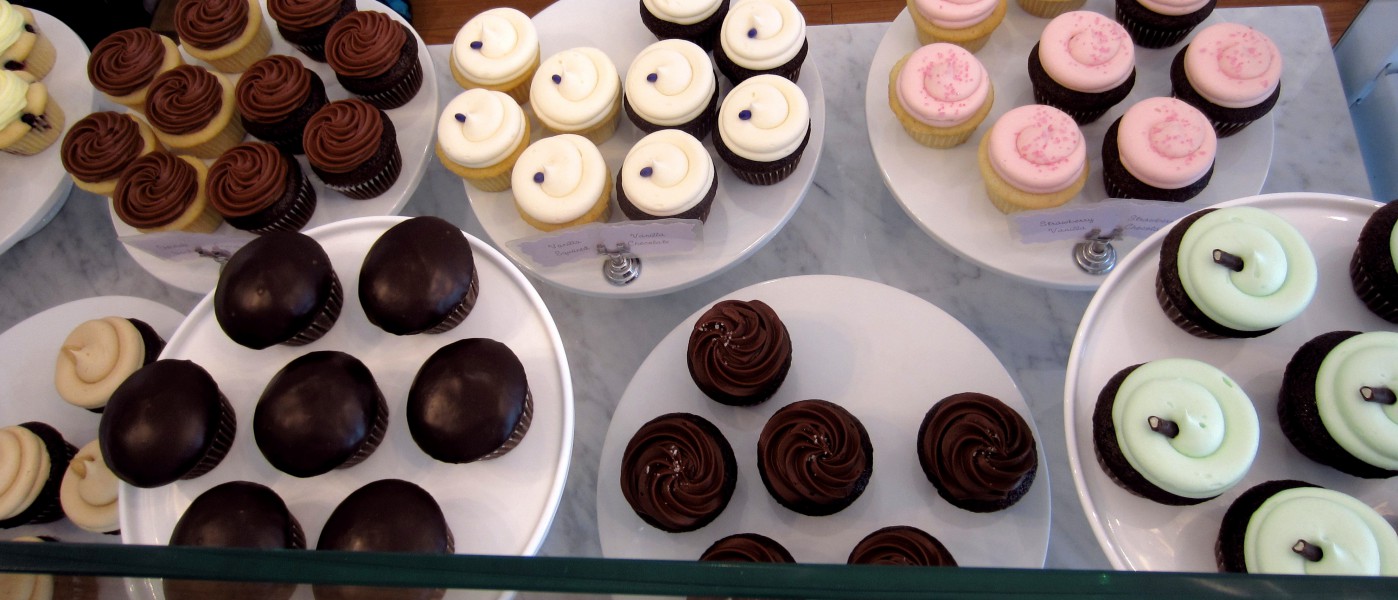 I think the butter cream that Esther makes is some of the best in the city.  I wouldn't dare cover up one of her cakes in fondant. Rather, I want to eat and enjoy the butter cream.  Her cupcakes are spongy with a bit of crumble, never dry and full of flavour.  During our appointment, between mouthfuls of cake and icing, we spent some time talking "shop" about the cupcake industry in Toronto and which areas were saturated which areas could handle another opening.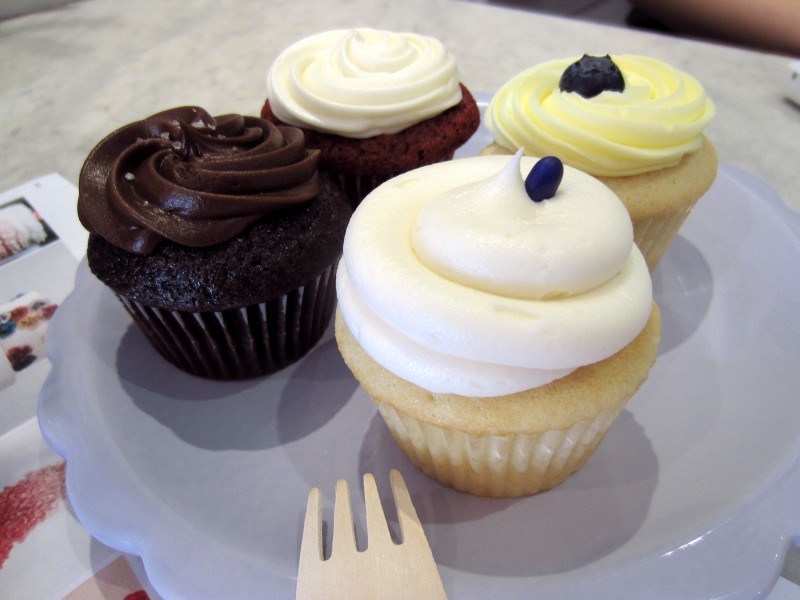 While we haven't made our decision yet on flavours, I think we have nailed down our cake shape and I look forward to placing my order and actually getting to eat our cake in August.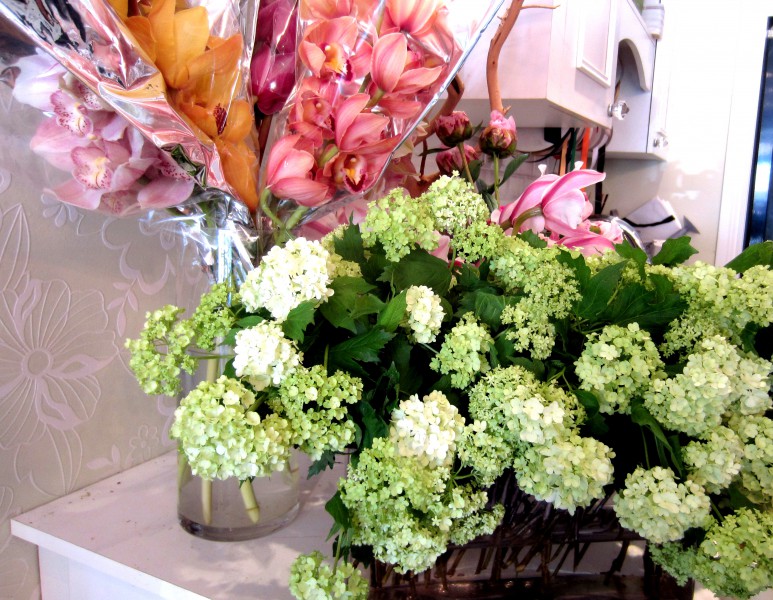 Does anyone have a favourite flavour cupcake at Flour Studio that you think I should consider incorporating into our wedding cupcakes?  I would love to hear your feedback.  Send me comments!!  Have a great weekend where ever you are.