Posted by
sarah
on Apr 19, 2012 in
Food
|
2 comments
I am getting married in August and the "real" countdown to the event seems to be setting in these days.  The closer I get to the event, the faster I have to turn my ideas into reality.  One of the most incredible sources of inspiration for me has been the handmade items on Etsy.com.  I am purposely trying to purchase goods and services from smaller, less mainstream designers and vendors for decor and event details.  My secret goal is to create an environment entirely furnished by the hard work and amazing products of Etsy designers so I know my money is going to support small business enterprises.  Keep checking back throughout the summer as I reveal what I've chosen.
On a Skype call with my mother, who had just returned from a bridal lunch for her ex-colleague's daughter-in-law to be, she excitedly showed me the bridal lunch favour she received: Two macarons bundled in a cellophane bag and tied with a ribbon.  Seeing how much I love macarons, if  macarons did not have to be eaten fresh, I think she would have saved them for me for a month until I returned for a visit to Toronto in May.
Our conversation got me thinking further on the topic of appropriate  favours and gifts to thank the people who have put in so much effort and time helping us plan from abroad.  How do you choose?  What is the protocol?  What is appropriate?  I've seen gifts and favours across the spectrum from "nothing" to "over the top" and it can be a confusing process narrowing down what to buy.  I have made some inroads on this topic and I a'm not about to go publicly disclose the gifts I have chosen and spoil the surprise for my bridal party, as some of them follow this blog however, I am happy to share some neat and interesting things that I have seen while browsing the web, that might also be of interest or inspiring for you!
First off- I love caramel anything. I tried making caramel once for a chocolate caramel tart a few years back which  I think I have to try again, but hats off to those talented caramel makers who are showcasing their goods on Etsy.
I am particularly fond of the caramels from Cheri's Calabasas Candy Co.  Cheri, from Calabasas, California, is both an artist and a chef which is quite obvious from her amazing looking caramels below!!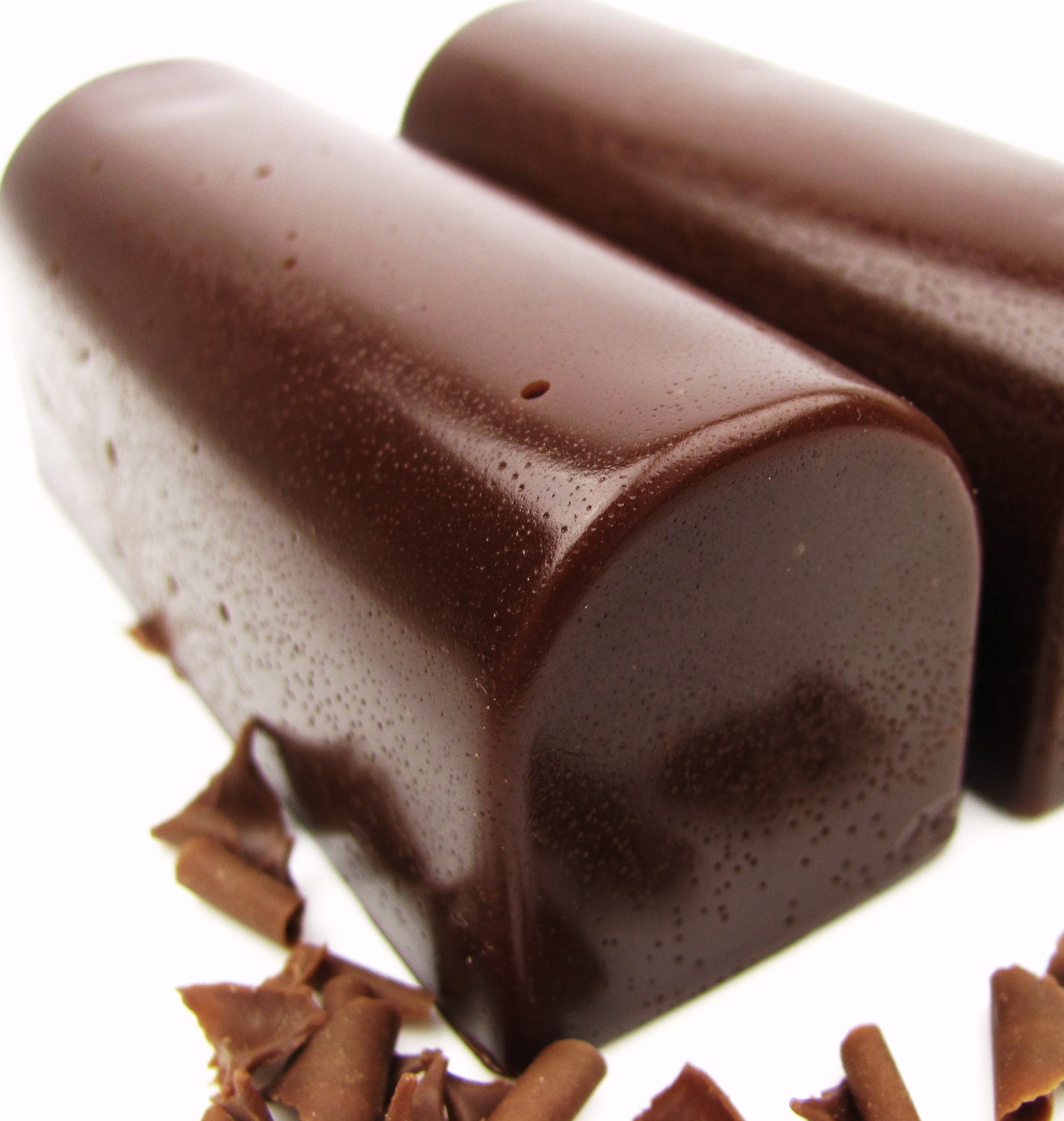 Photo: Uncut Dark Chocolate Caramel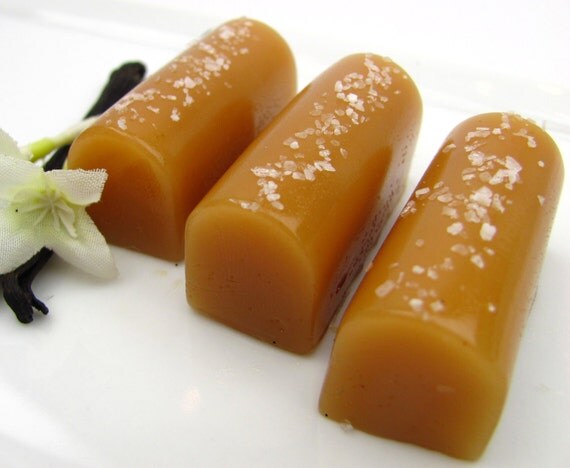 Photo: Fleur de Sel Caramel made with Madagascar vanilla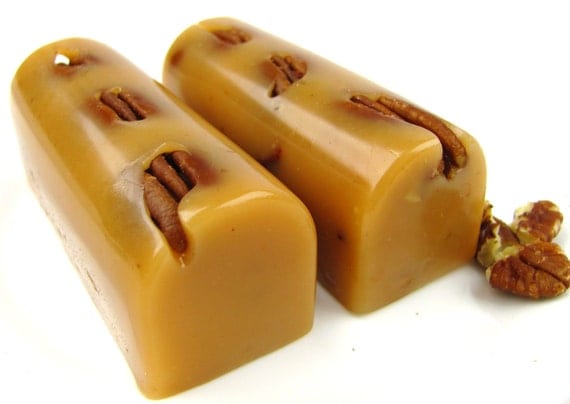 Photo: Uncut Vanilla Pecan Caramel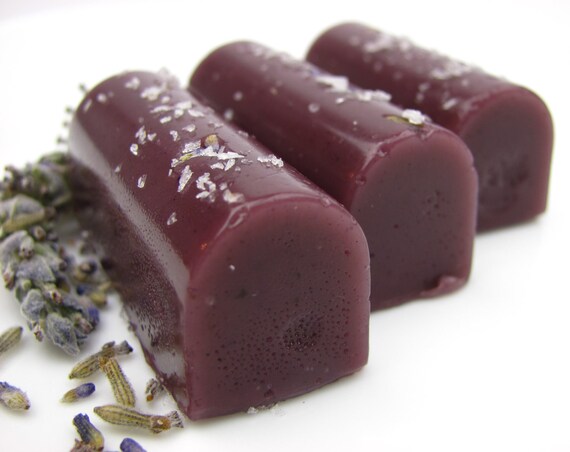 Photo: Lavender Fleur de Sel Caramel