Posted by
sarah
on Mar 14, 2012 in
Food
|
4 comments
I had a blast testing out a chocolate beet cake for Valentine's day from Joy the Baker.  I was a bit skeptical at first as I have never baked with beets before but to be quite honest, it was no different that working with carrots for carrot cake.  It just took a few more steps because you had to roast, peel and grate the beets into a usable form.
Note, that Joy's recipe called to make the cake with a beet cream cheese frosting.  The cream cheese situation in Prague, as far as I can tell, is not great and so I swapped cream cheese frosting for a beet buttercream which was just as tasty.  The cake turned out quite moist and fluffy and did not have an earthy flavour that I sort of expected from the beets.  I would totally make this cake again, it was a hit in my house and at the office. Let me know if you try it.
Here are some step by step shots on preparing and icing your cake: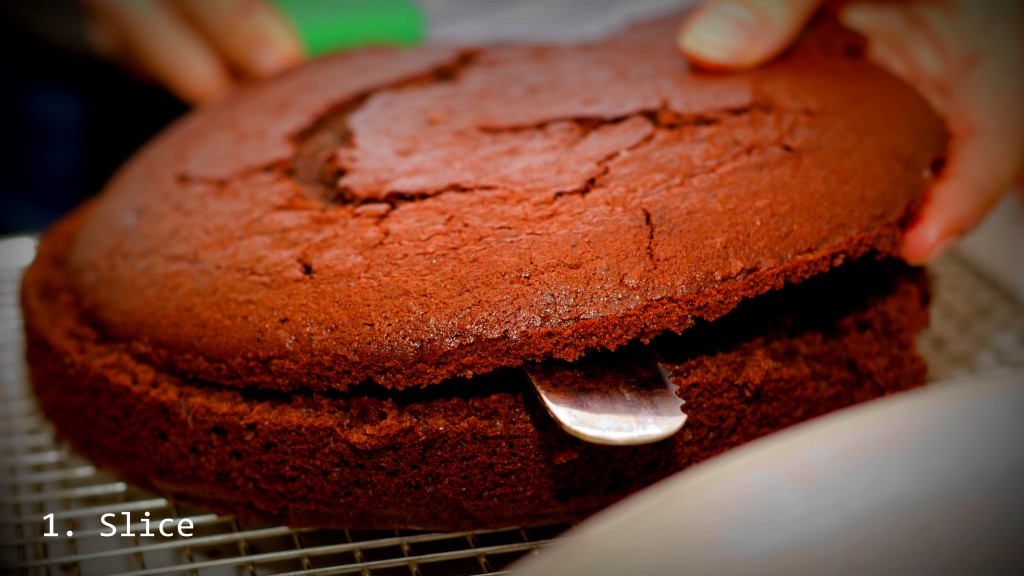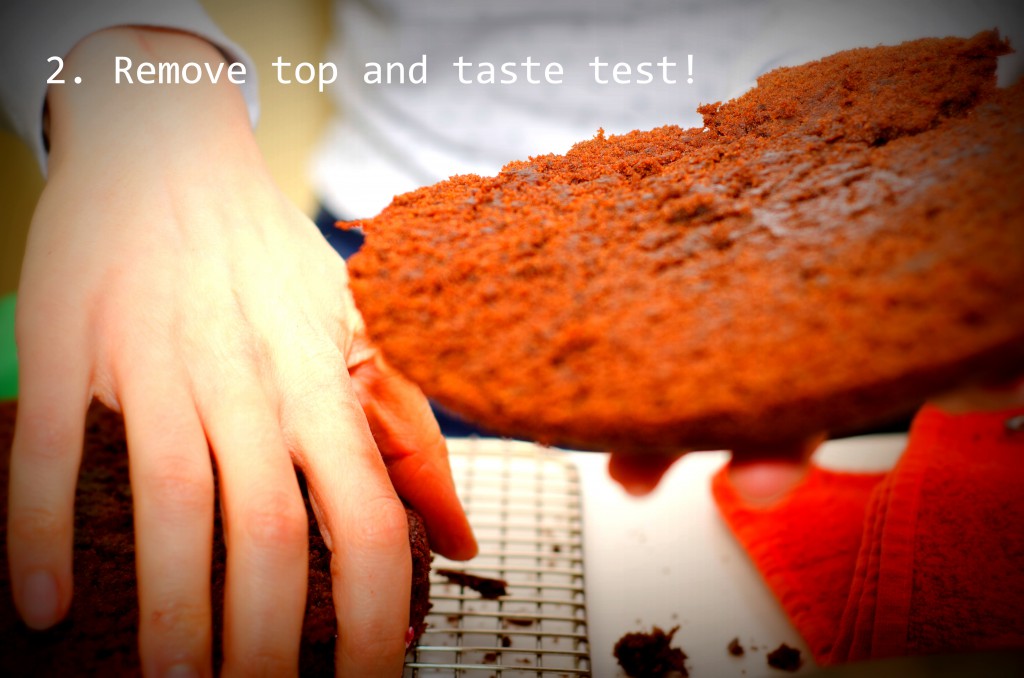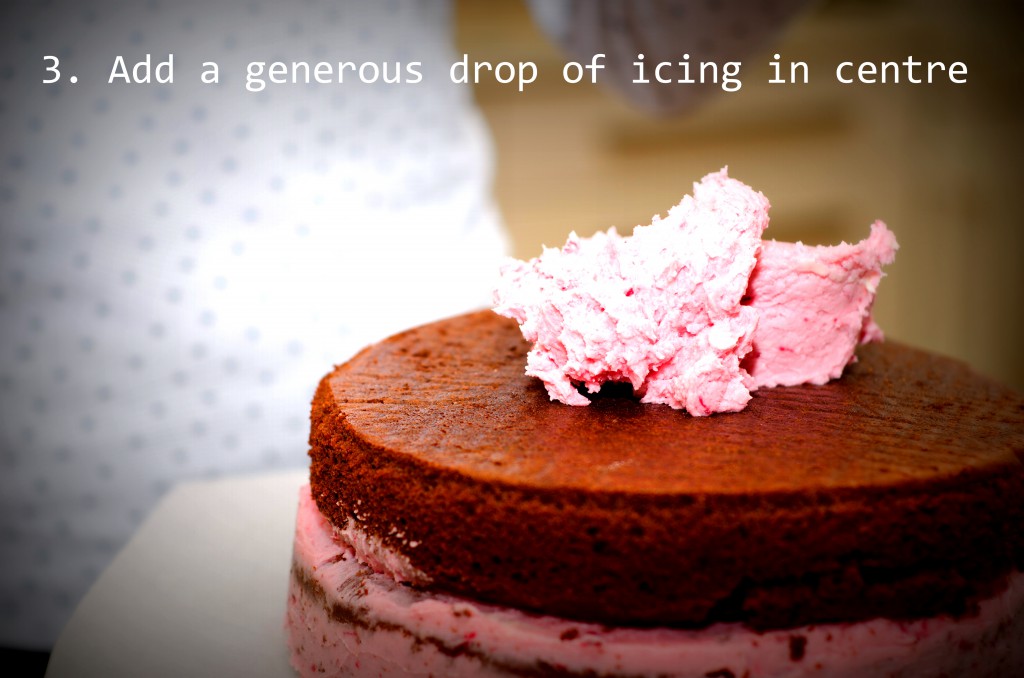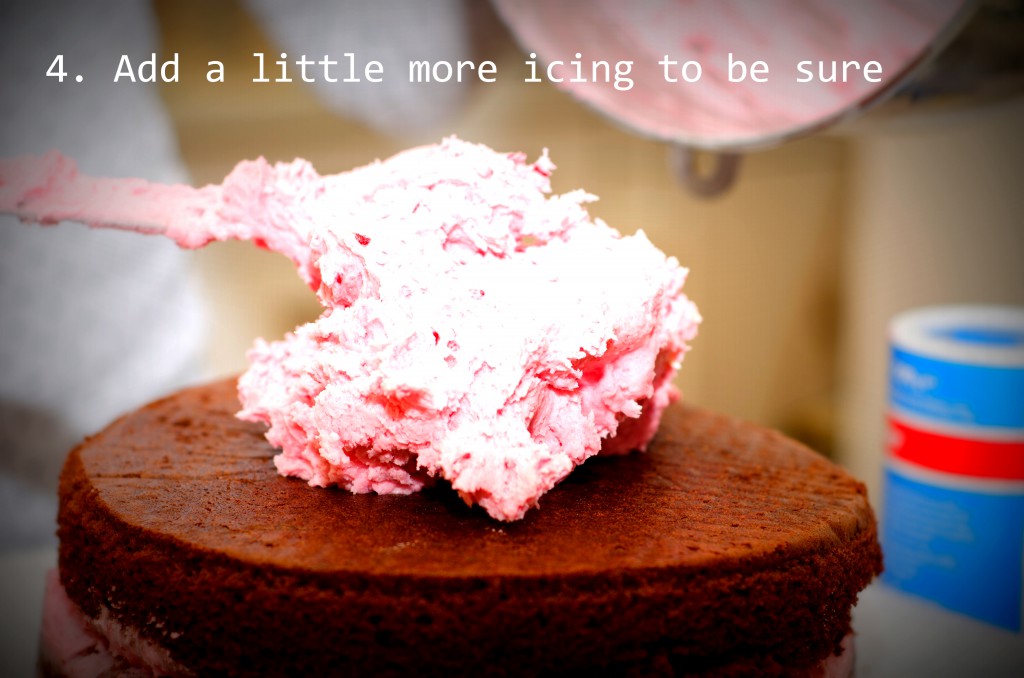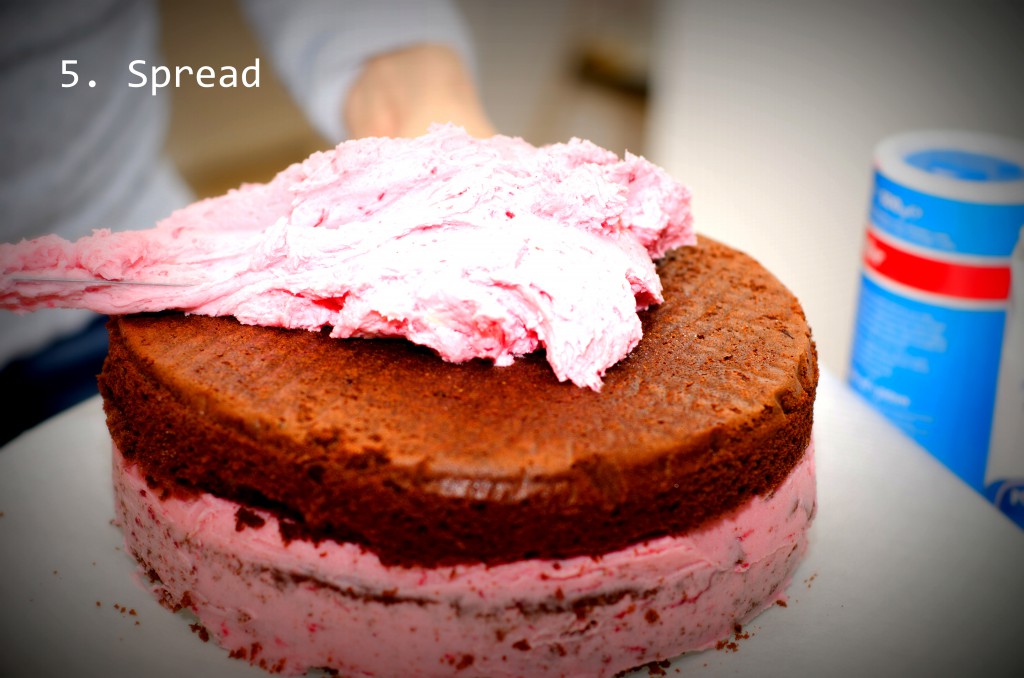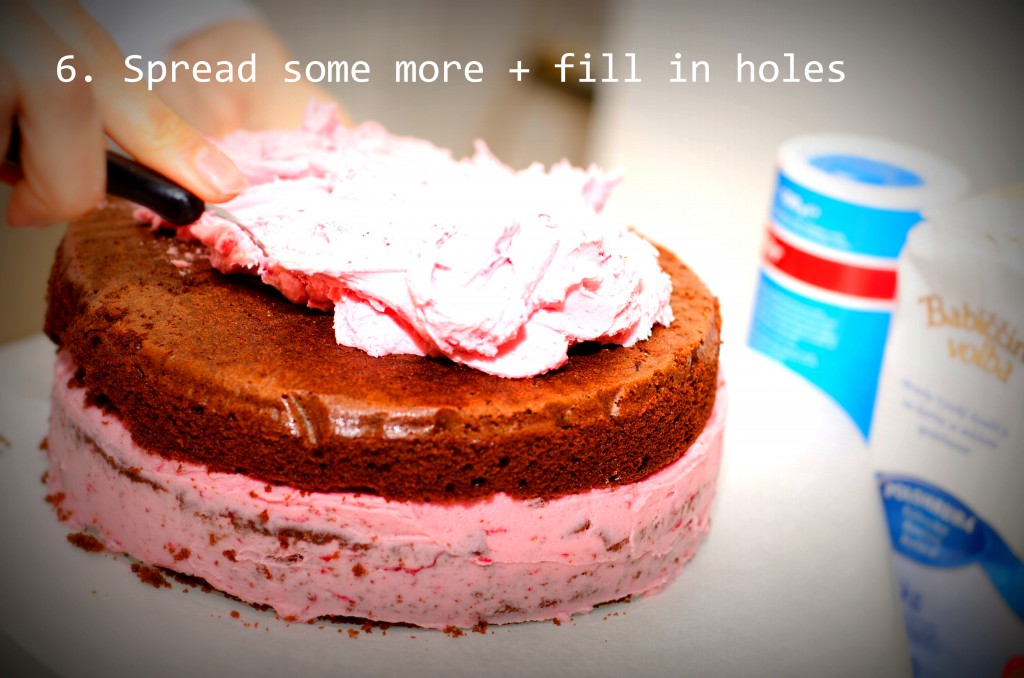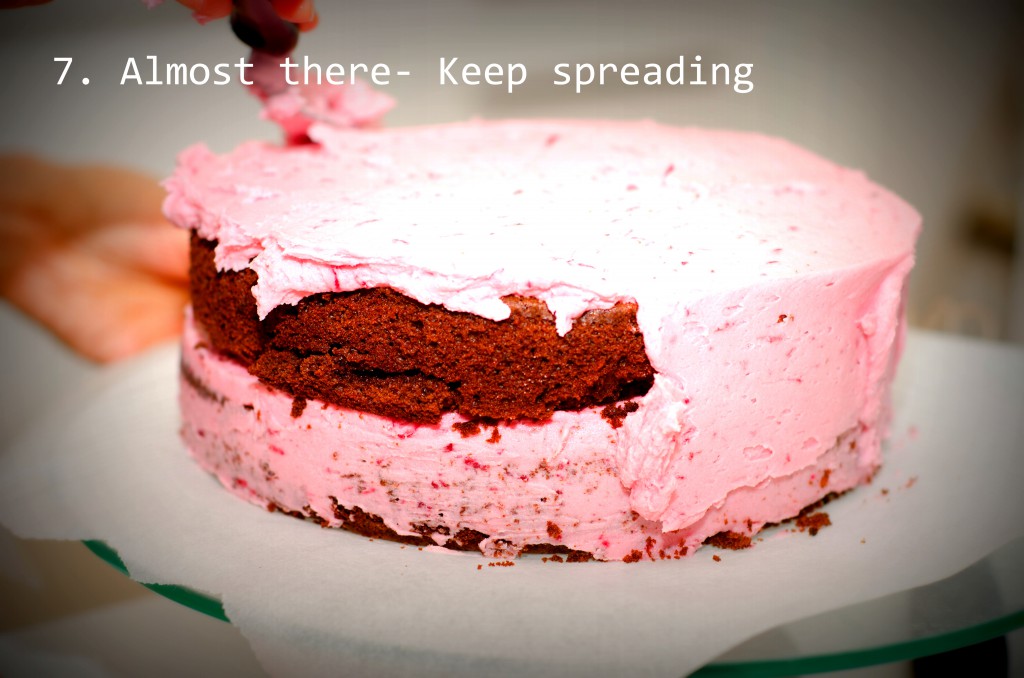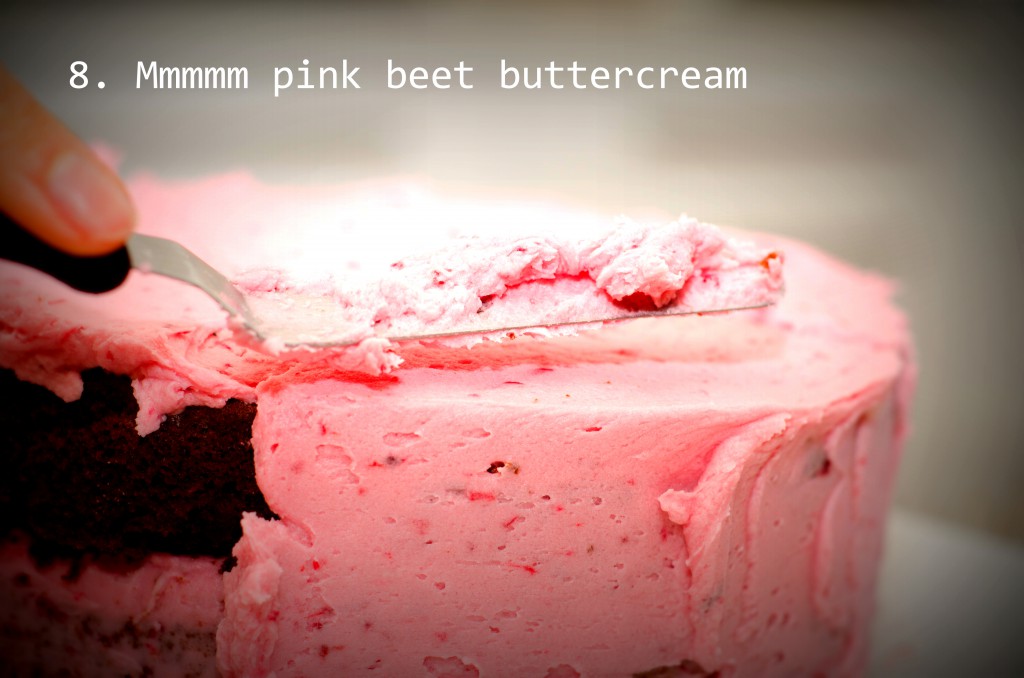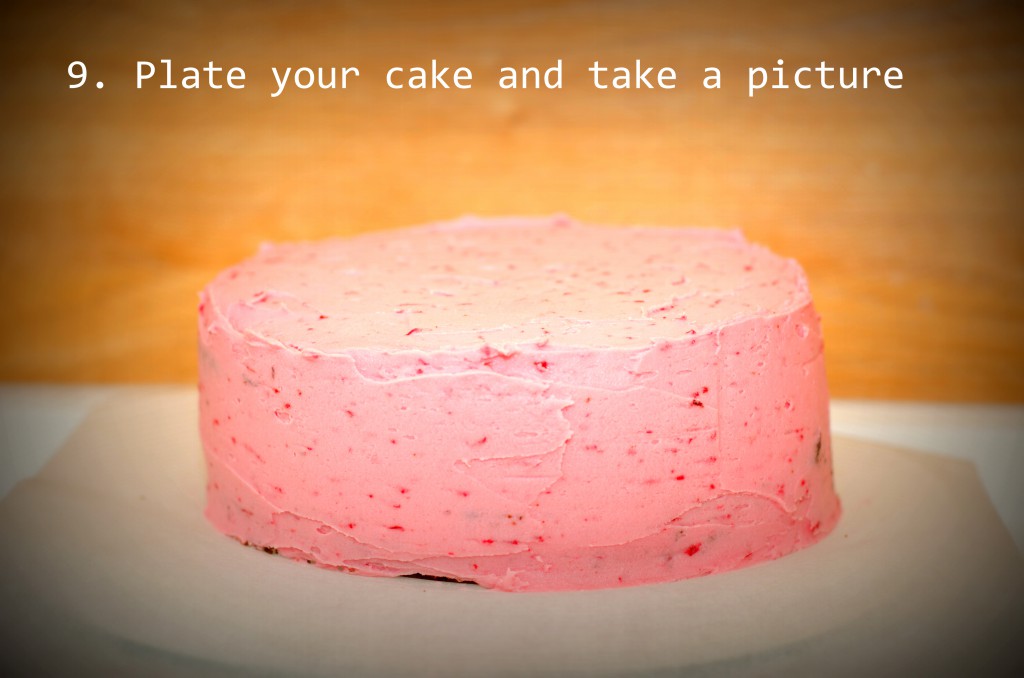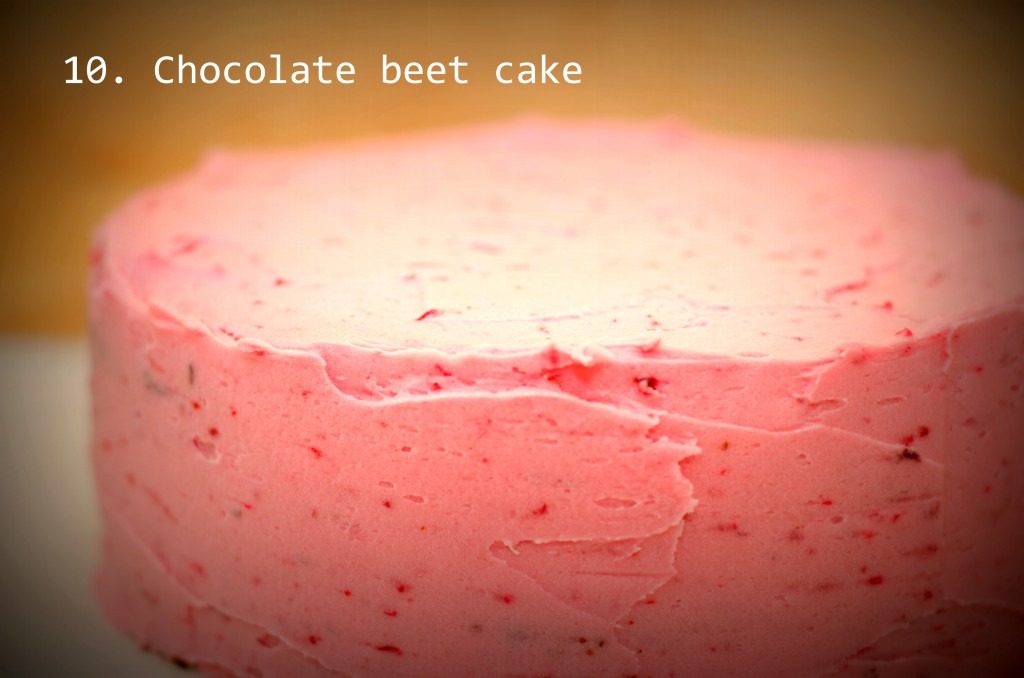 Recipe (adapted) from Joy the Baker
The Chocolate Beet Cake Recipe:
2 medium beets, unpeeled (I ended up roasting 4 just in case since my beets were on the smaller side)
1 teaspoon vegetable oil
3/4 cup unsalted butter, softened, plus more for greasing the pans
1 cup packed brown sugar
3/4 cup granulated sugar
2 large eggs
1 teaspoon vanilla
2 cups all-purpose flour
2/3 cup unsweetened cocoa powder
1 teaspoon baking soda
1/2 teaspoon baking powder
1 teaspoon salt
1 1/4 cups buttermilk  (I used regular milk- could not find buttermilk at the grocery store)
For the beets:
You need to roast the beets (as you normally would) in the oven. Let them cool, peel and grate until you have the desired amount.
For the cake: (I followed this part exactly from Joy's recipe- it turned out beautifully)
Set oven to 350F or 180C.  In the bowl of an electric stand mixer, fitted with a paddle attachment, cream together butter and sugars. Beat on medium speed until pale and fluffy, about 3 to 5 minutes. Beat in eggs, one at a time, for one minute after each addition. Stop the mixer and scrape down the sides of the bowl as necessary. Once eggs are incorporated, beat in beets and vanilla extract until thoroughly combined.
In a medium bowl, whisk together flour, cocoa powder, baking soda, baking powder, and salt.
Add half of the dry ingredients to the butter and egg mixture. Beating on low speed, slowly add the buttermilk. Once just incorporated, add the other half of the dry ingredients. Beat on medium speed until milk and dry ingredients are just incorporated. Try not to over mix the batter. Bowl can be removed from the mixer and mixture folded with a spatula to finish incorporating ingredients. Cake batter will be on the thick side… not pourable.
Divide the batter between the two prepared cake pans. Bake for 23 to 25 minutes (for a 9-inch pan) or 30-32 minutes (for an 8-inch pan). Cake is done when a skewer inserted in the center comes out clean. Remove cakes from the oven and allow to rest for 10 minutes. Invert cakes onto a cooling rack to cool completely before frosting and assembling the cake.
The beet buttercream recipe:
I tend to eyeball my butter cream recipes because I go after a specific taste but here is
1 cup unsalted butter, softened
4 to 5 cups powdered sugar
2 tablespoons finely grated beets
1 teaspoon vanilla
2-3 teaspoons milk, depending on desired consistency
1/2 teaspoon fresh lemon juice
Beat the butter and slowly add in the powdered sugar (turn down the speed or the sugar will go flying). Beat the butter and sugar together until fluffy (5 min at least). Add in the beets, vanilla, milk and lemon juice (if you want) and keep tasting and mixing until you have the flavour and balance between sweet and butter that you prefer.