Posted by
sarah
on Mar 2, 2012 in
Berlin
,
Cities
,
Food
|
0 comments
Every time I travel to a new city, I make a point of familiarizing myself with the bloggers who write about the city I am visiting before venturing to other sources such as newspaper and magazine travel sections.  I feel the blogger perspective is closer to the street and perhaps a little more objective than traditional media sources, although don't get me wrong, the Guardian's review of Berlin's top cafes and bakeries was awesome and extremely helpful in figuring out which spots to visit in the city.
While reading about Berlin, I discovered the city has a sizable Turkish population and Anadolu Market (Turkish market).  Keeping in the vein of Turkish food, a handful of Berlin bloggers reviewed Pasam Baklava as THE place to go for baklava in the city.  Since I have a sweet spot for baklava (as did my travel companions), I couldn't pass up the opportunity to pay this bakery a visit.  We drove to Pasam 30 minutes before it was due to close and when we arrived, we had the entire place to ourselves.  The three of us, like kids in a candy shop, excitedly pressed our fingers up against the glass standing between us and the colourful trays of baklava.
I have never seen so many types before and they were so beautifully laid out in massive trays the entire length of the counter. I am only acquainted with the traditional baklava made of phyllo dough layered with cinnamon, nuts and honey. At Pasam, we decided to make the most of the experience and try one of everything.  Or at least nearly one of everything.  We tried sarma with pistachios (the first picture below), sobiyet (also photo below), kadayif which is like a square of thin noodles held together with something sweet, as well as Turkish baklava and some cookies.
After the decadently sweet and delicious experience at Pasam in Berlin, I think I need to take a course on Turkish desserts or get myself to Istanbul sometime soon, so I can learn more about the different varieties of what I ate.  I still can't differentiate them all but I assure you, with a cup of tea, they were to die for.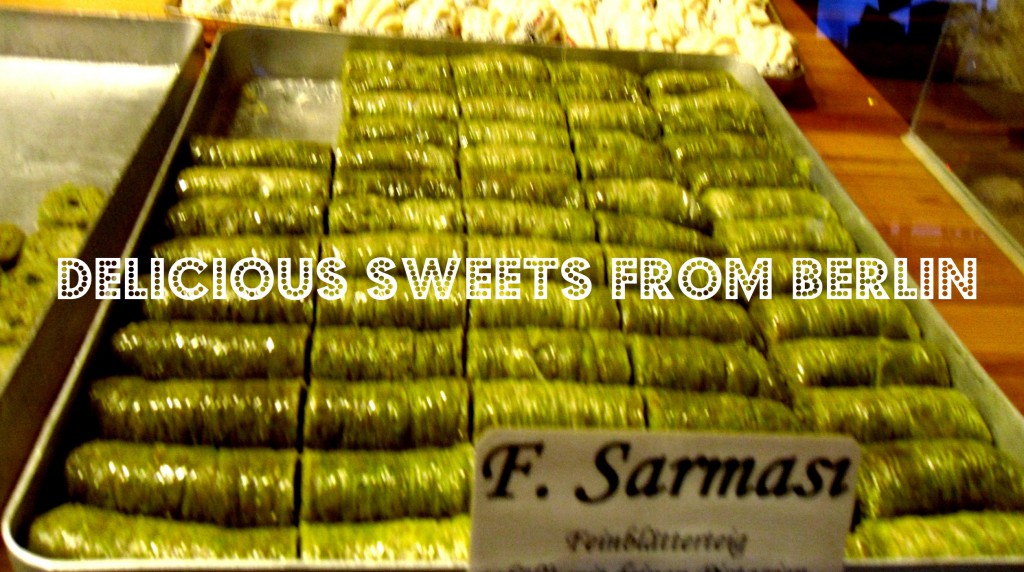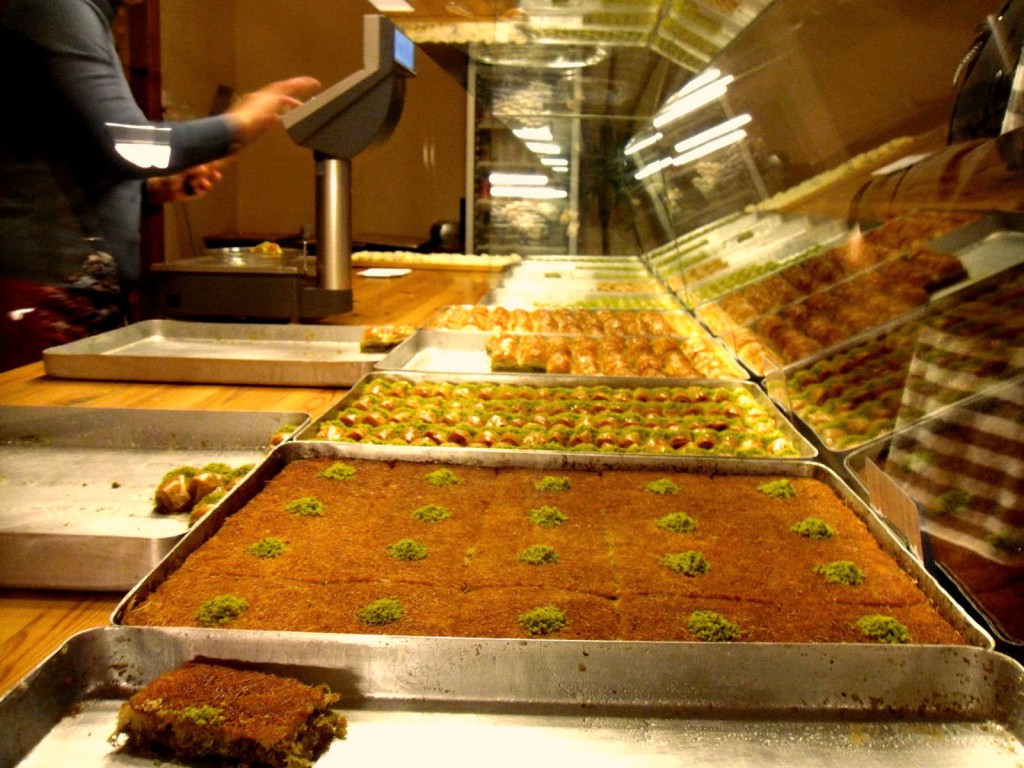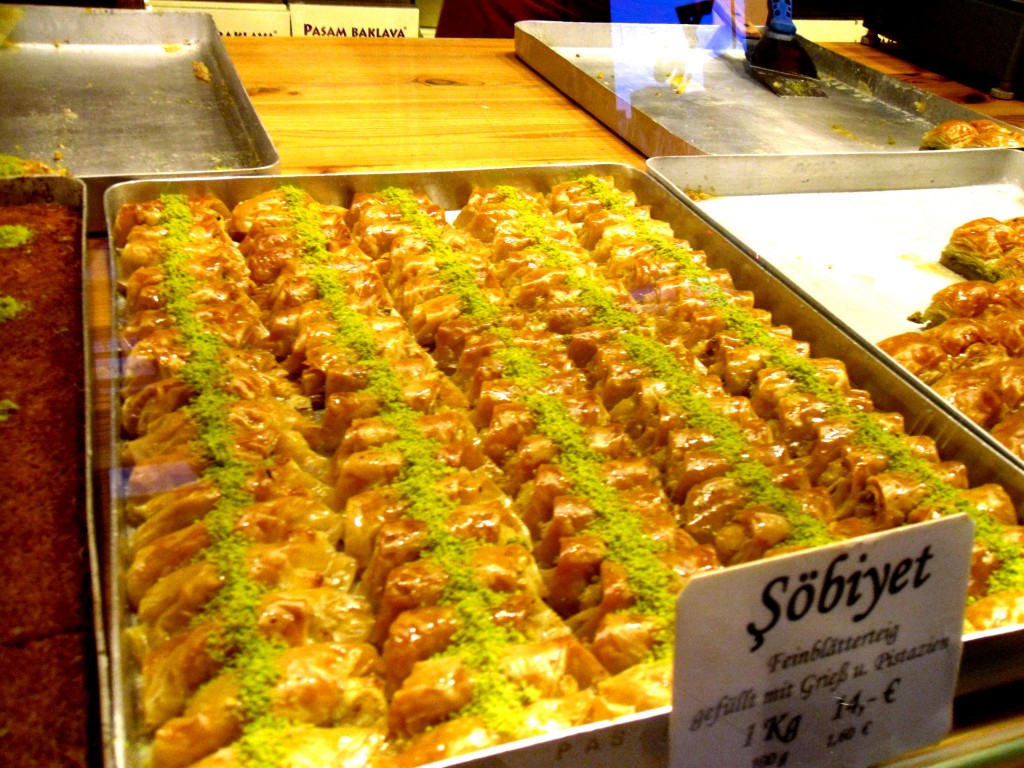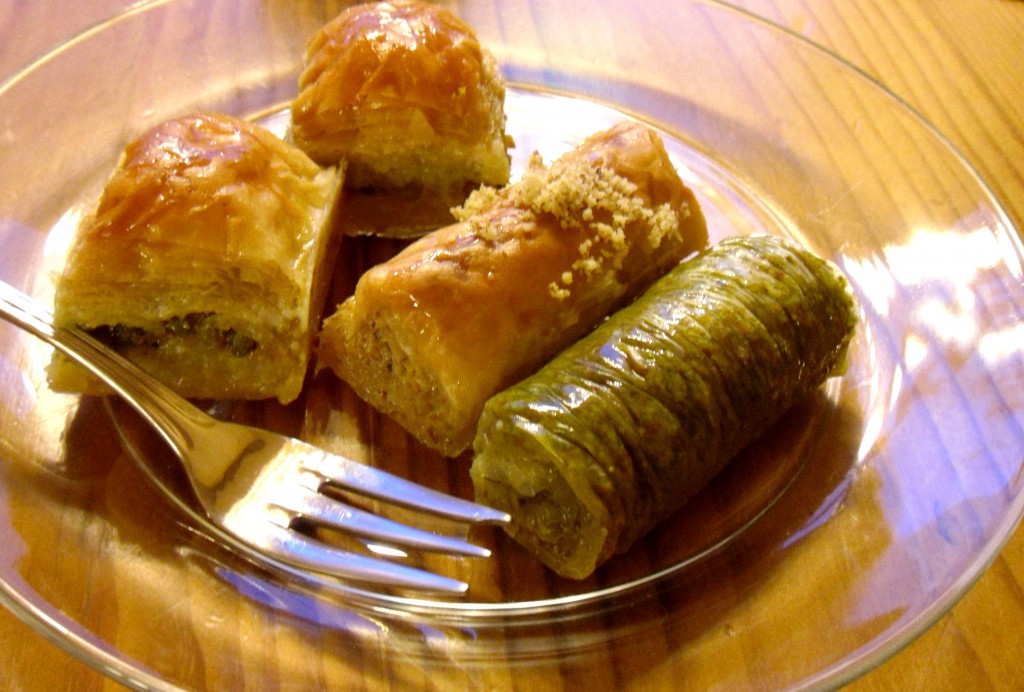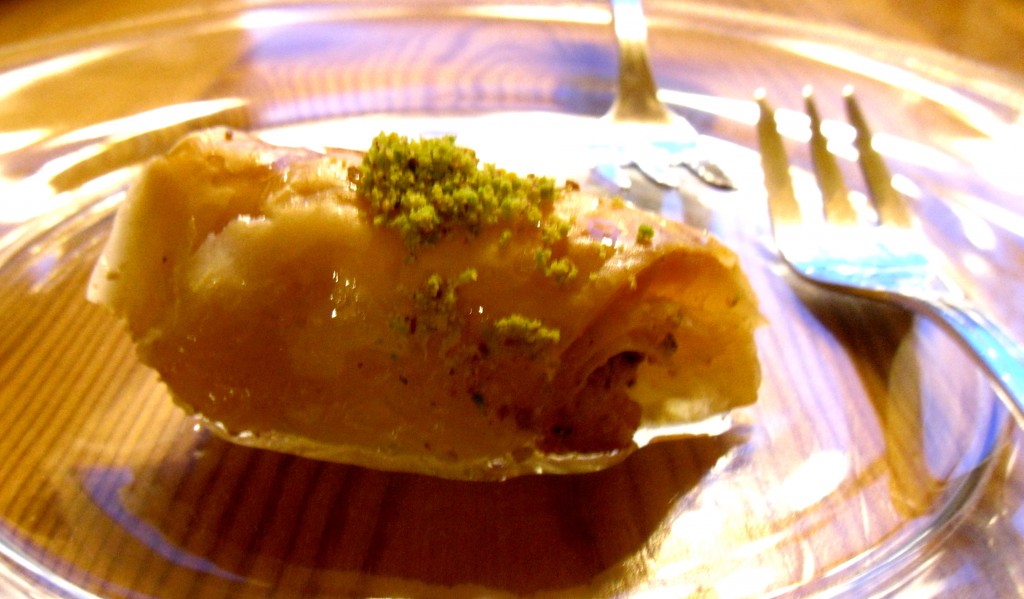 Other bloggers who reviewed Pasam Baklava in Berlin include:
Berlin Reified: Perfect Baklava at Yorckstrasse
(The Wednesday Chef) Berlin on a Platter: Pasam Balkava
The Colour of Pomegranates: Satisfying a sweet tooth at Pasam Baklava