On Sunday afternoon, my fiance and I took a quick, thirty minute drive out of Prague to go for tea at Chateau Mcely in the town of Mcely. The Chateau, located in a tiny village surrounded by forest,  reminded me of a villa that I visited in Florence back in October.  The property sits on a large piece of land with beautiful views of hills, trees and farmland.  It was very quiet this weekend, we were one of three tables in restaurant for tea.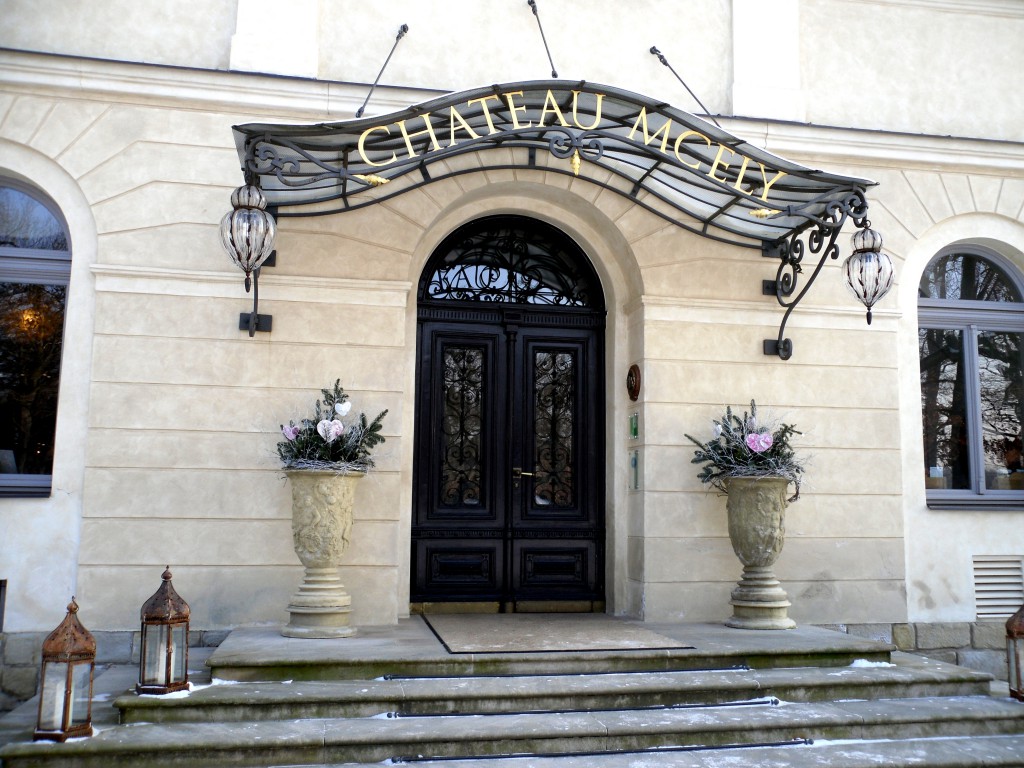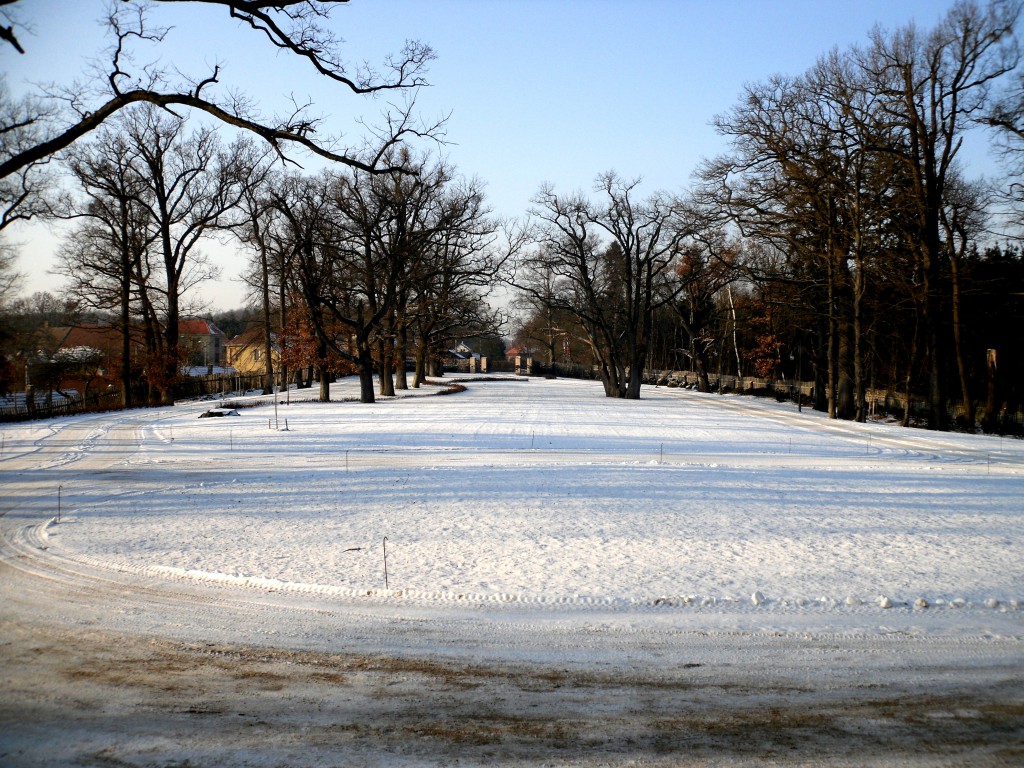 The tea menu is quite large.  I sampled something called Sunshine Mate, which tasted like chocolate, caramel.  A nice tea on its own but when paired with a tea, I kind of wished I ordered a Jasmine tea instead to cut through the sugar.  The dining area is beautiful and large made up of three adjoining rooms plus a fourth enclosed "sun room" outback.  We sat in the first dining area that had a massive French-country-esque wall hutch which housed beautiful platters, tea, champagne and other trinkets.  The restaurant had a light and airy feel to it as all the furnishings were in the white/lavender/eggplant/grey and beige family with an accent of gold in some of the furniture. The dining room also had some impressive cameo wallpaper!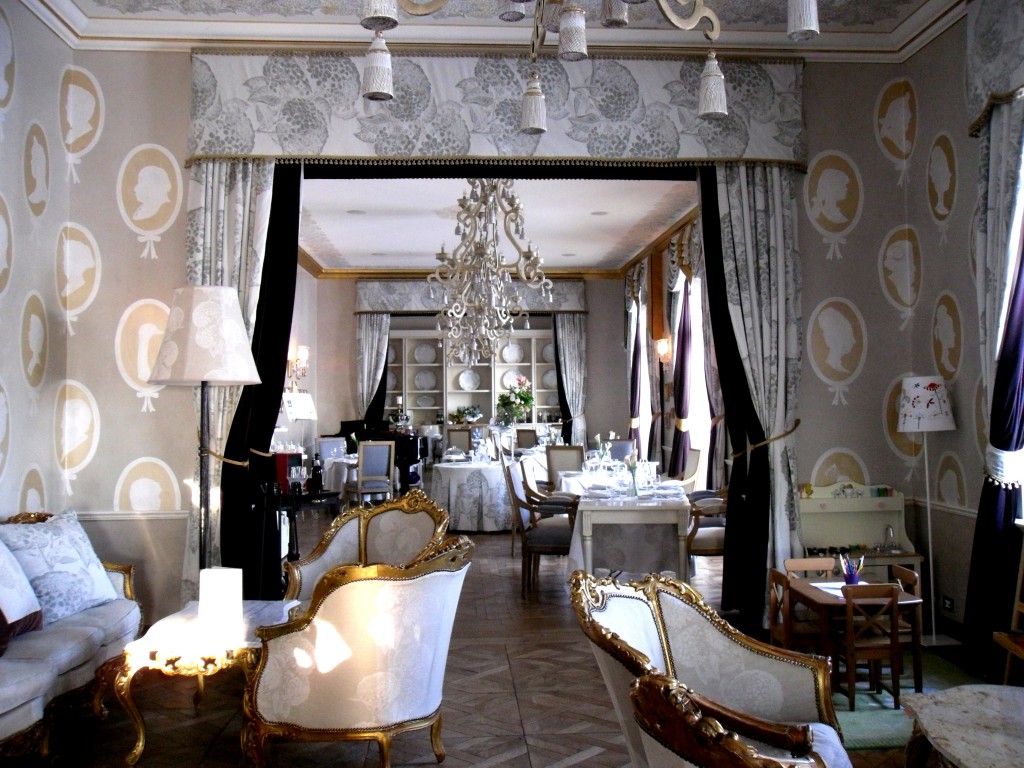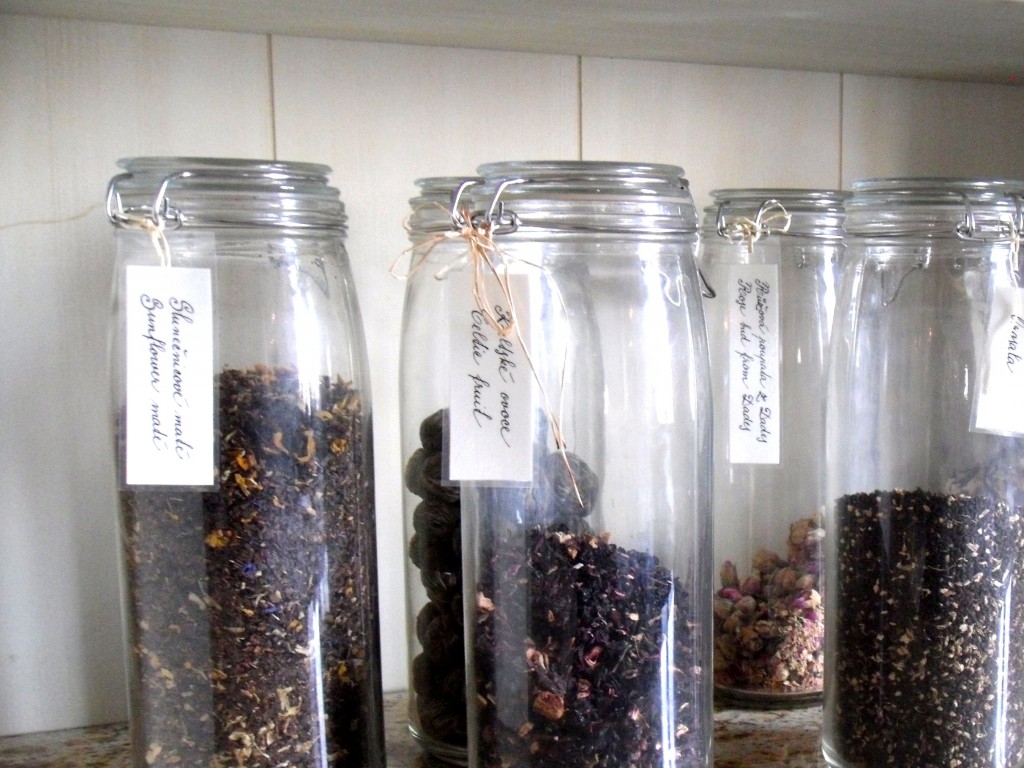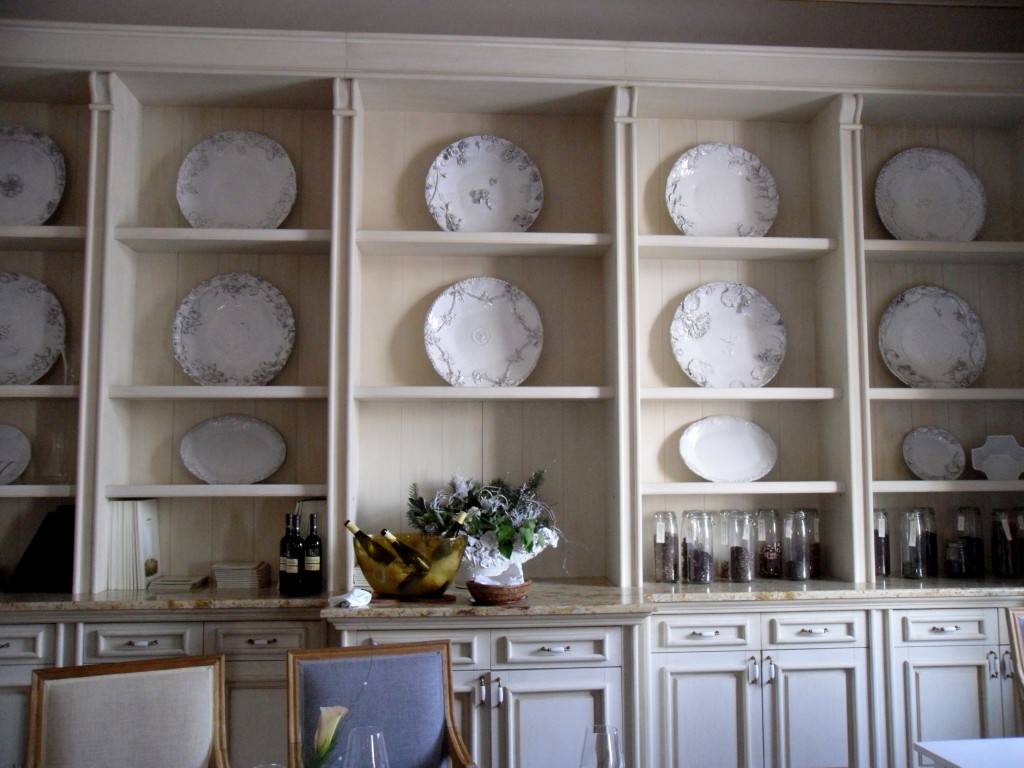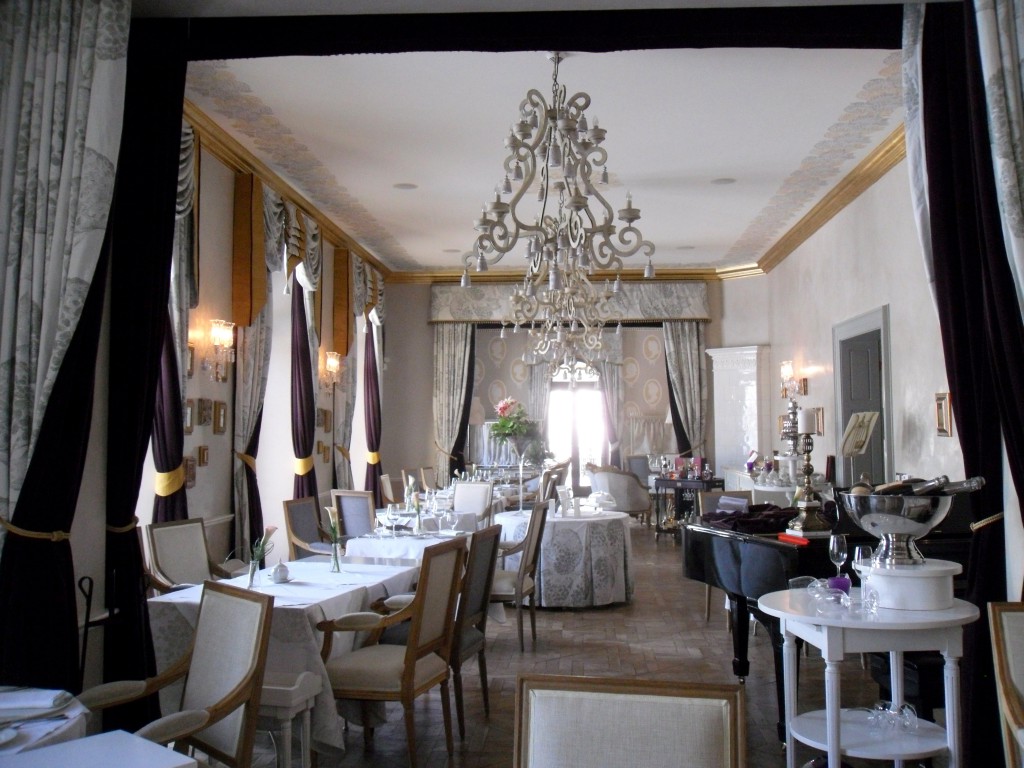 The tea itself was great and the desserts were not overly sweet.  I always think back to my tea at Moroco (in Toronto) which I deemed the best tea ever (in Toronto) but it is so sweet you go into a diabetic shock from the sugar levels in their delicious desserts.  The tea menu at Chateau Mcely had a nice mix of sweet and savoury and the sweet items were not too overpowering so you could actually enjoy them.
Since we weren't starving, combined a half portion and full portion tea and shared the two.  Tea came with four good sized sandwich halves (cucumber, salmon and a misc. meat I did not try).  On the sweet side there were scones, a homemade marmalade which was topped with mint, mascarpone cheese and fresh butter, two lemon macaron that were a bit overdone, four adorably mini pop-in-your-mouth tarts and two triangles of a brownie/dense chocolate walnut cake.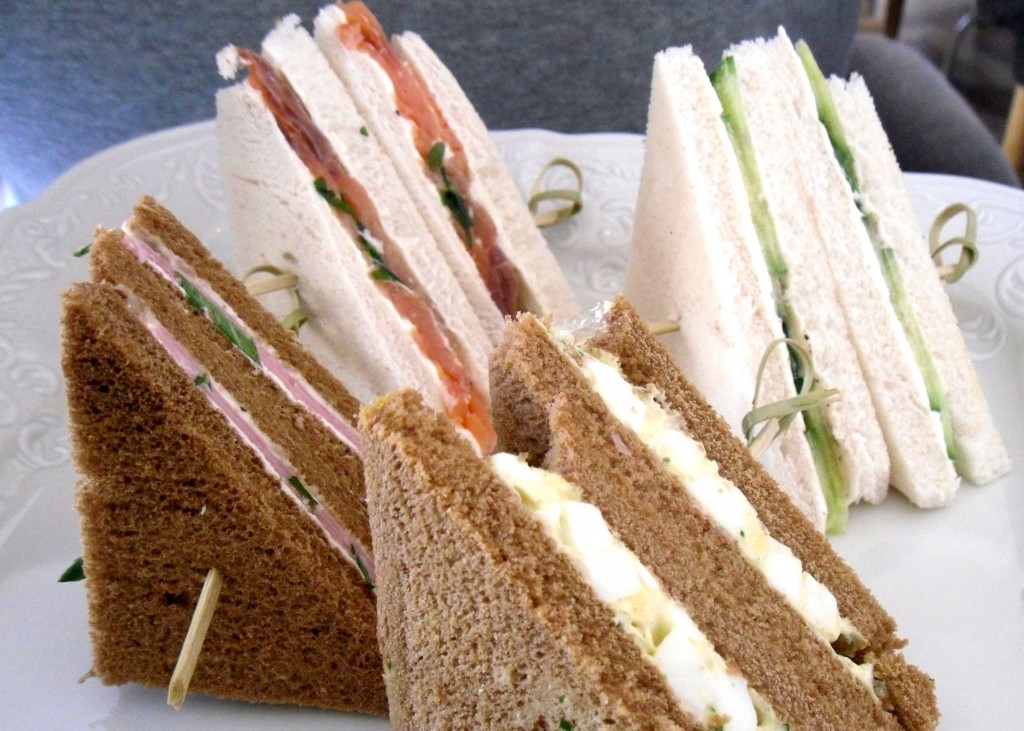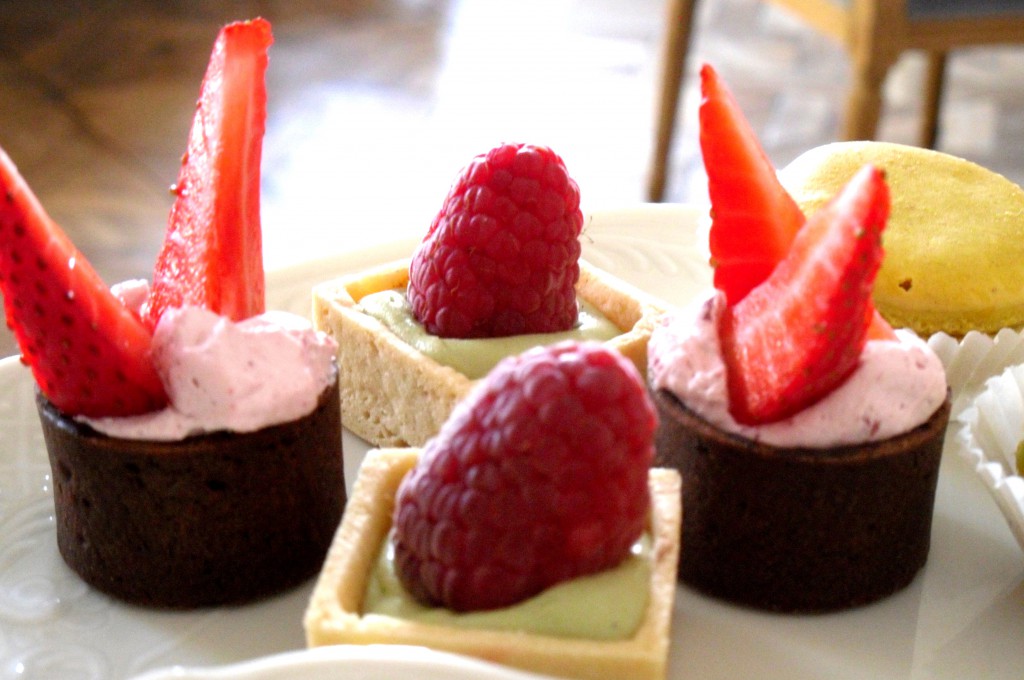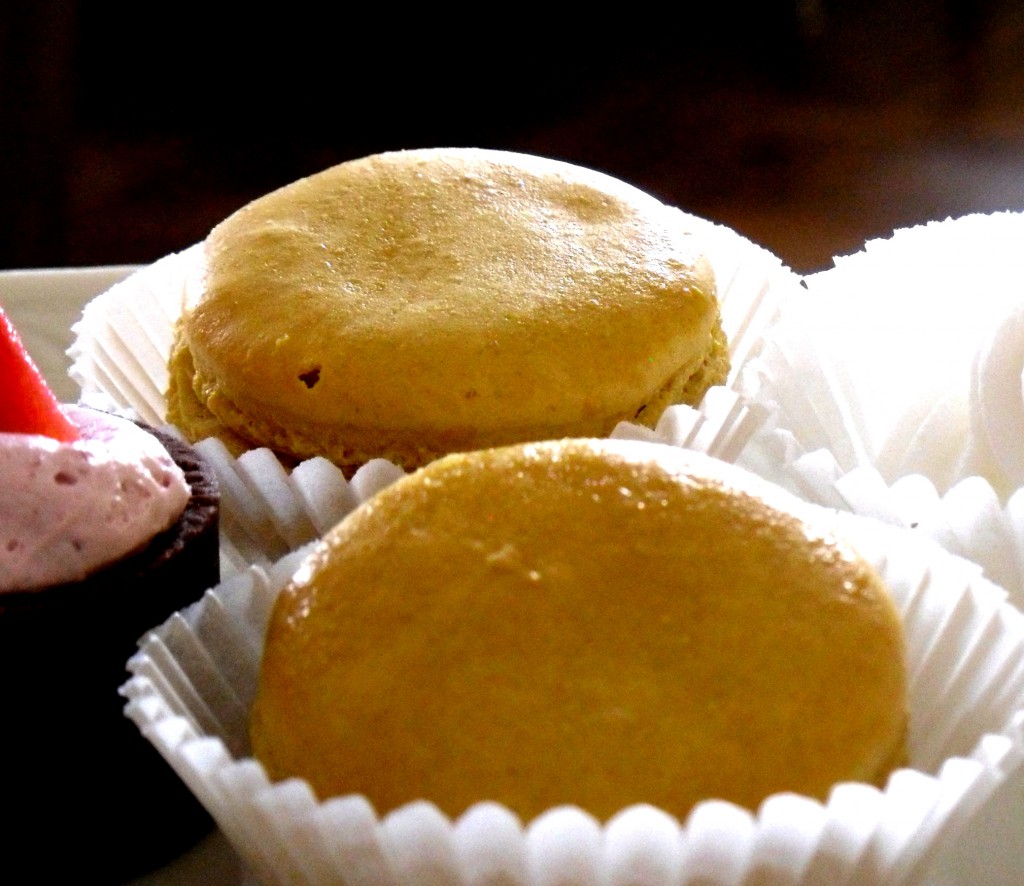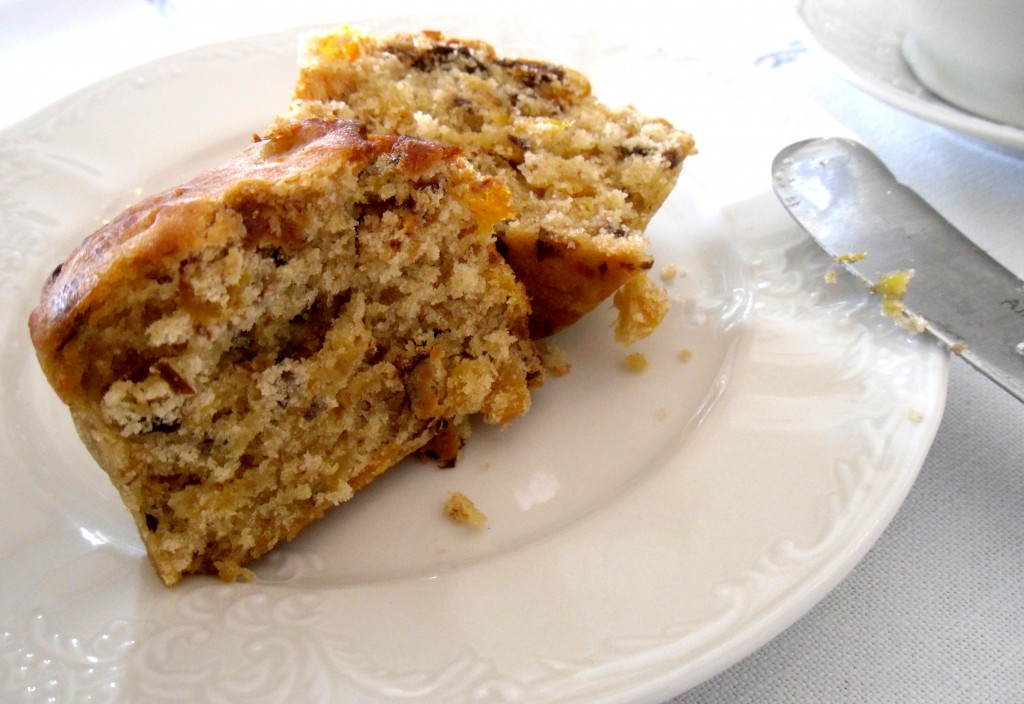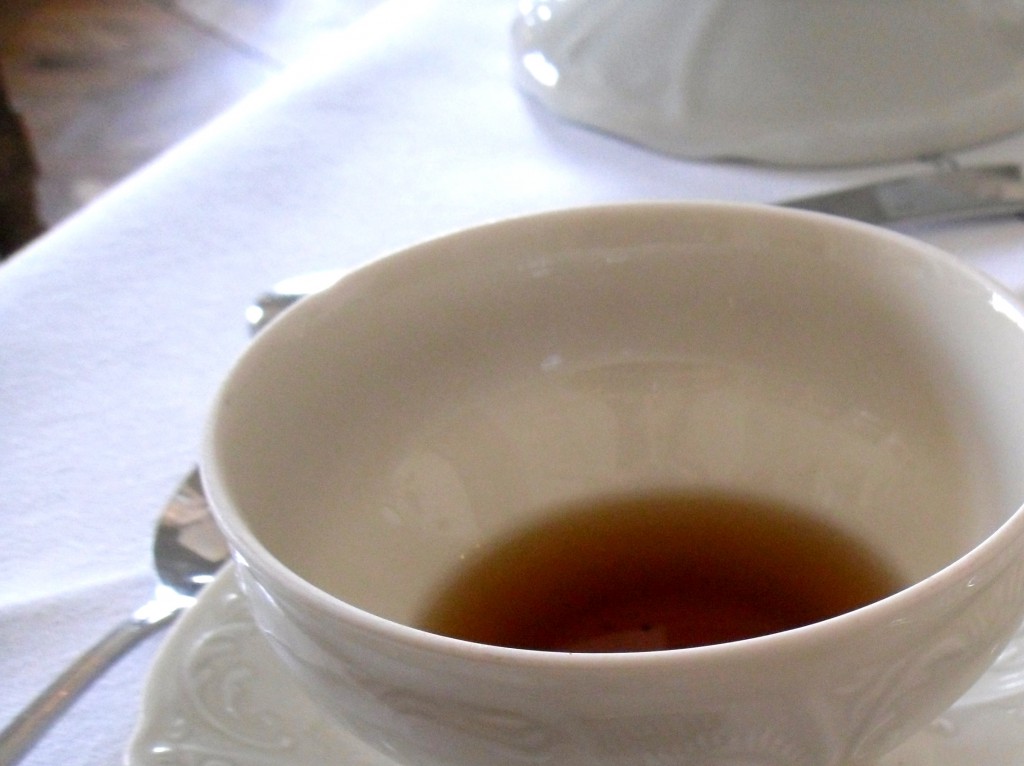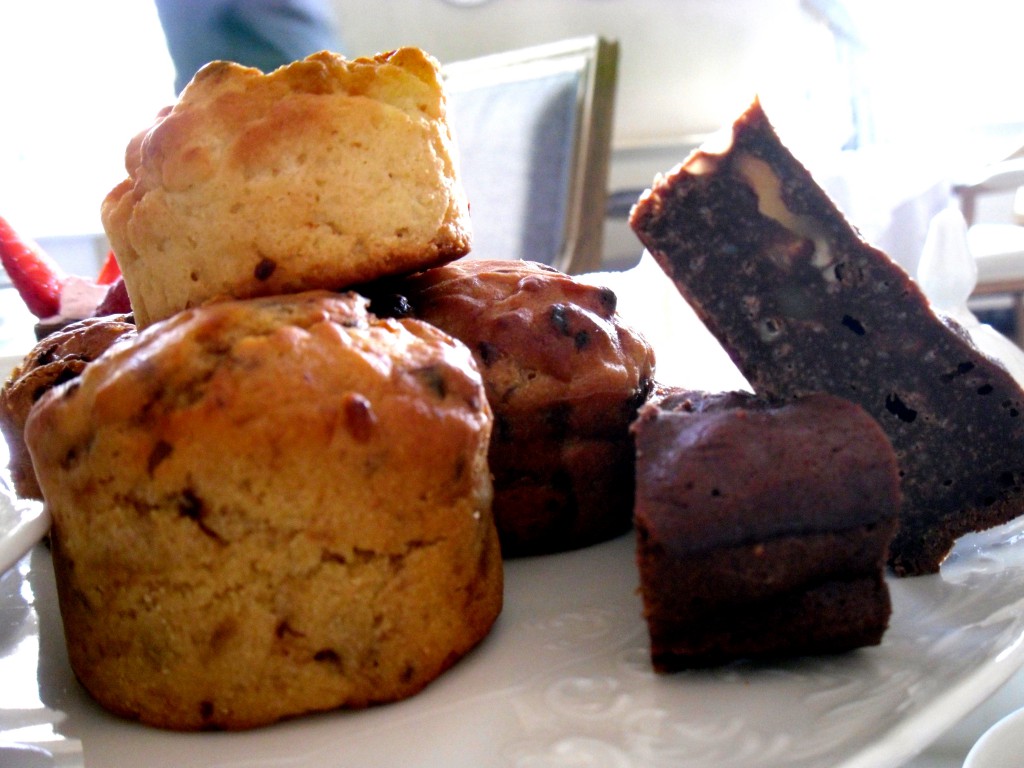 I would like to go back to Chateau Mcely to try their lunch or dinner one time.  This place would certainly be a beautiful spot to host an event or escape for a weekend of quiet.  The grounds (although snow covered) were beautiful and you feel like you are in another country, only 30 minutes out of the city.  I love this place!