Posted by
sarah
on Feb 5, 2012 in
Cities
,
Food
|
0 comments
This week, I am teaching two classes on products and new product development.  In light of the theme of my class, I wanted to share an example that I found while researching content.
I love the packaging for Kanniston Leipomo's Christmas gingerbread.  The minimalist packaging demonstrates exactly how effective market research can be in terms of influencing package design and the success of the product.  The package design company took the time to examine the attitudes, cultural meaning and behaviours of the customers toward gingerbread and gingerbread consumption over the holidays.    The result is a simple, luxurious package, where you clearly know what you are purchasing. Additionally, the packaging incorporates elements of Scandinavian heritage represented by the heart shaped gingerbread.
The package design was created by Packlab Partners in Finland for Kanniston Leipomo, a bakery that has been around since 1914 in Helsinki.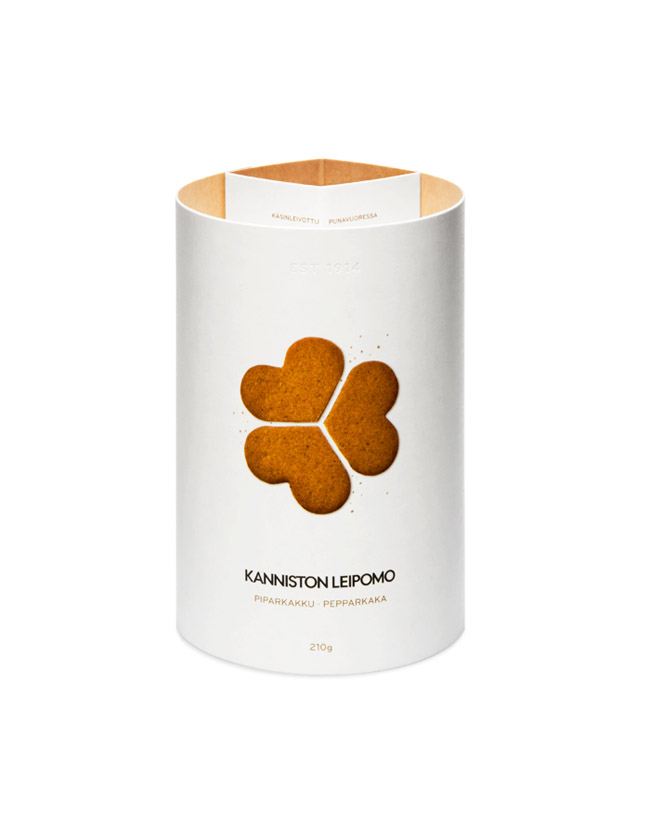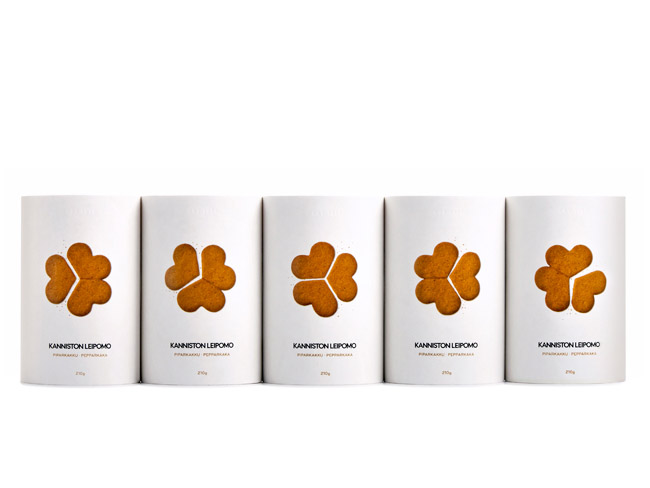 both photos via Packaging of the World